A thoughtfully crafted kitchen leaves nothing to chance. Like a symphony, all elements harmoniously combine to convey your designer vision and realize your client's dream. Even seemingly small details, such as metal accents, perform their parts in the melodious composition.
CURATING THE APPLIANCE IDEAL
The look of appliances obviously plays an important role in kitchen design. And the appliances' knobs and handles can elevate the overall effect. Café's Customizable Professional Collection allows you to choose among stylish appliance and hardware finishes to curate the perfect combination for any space.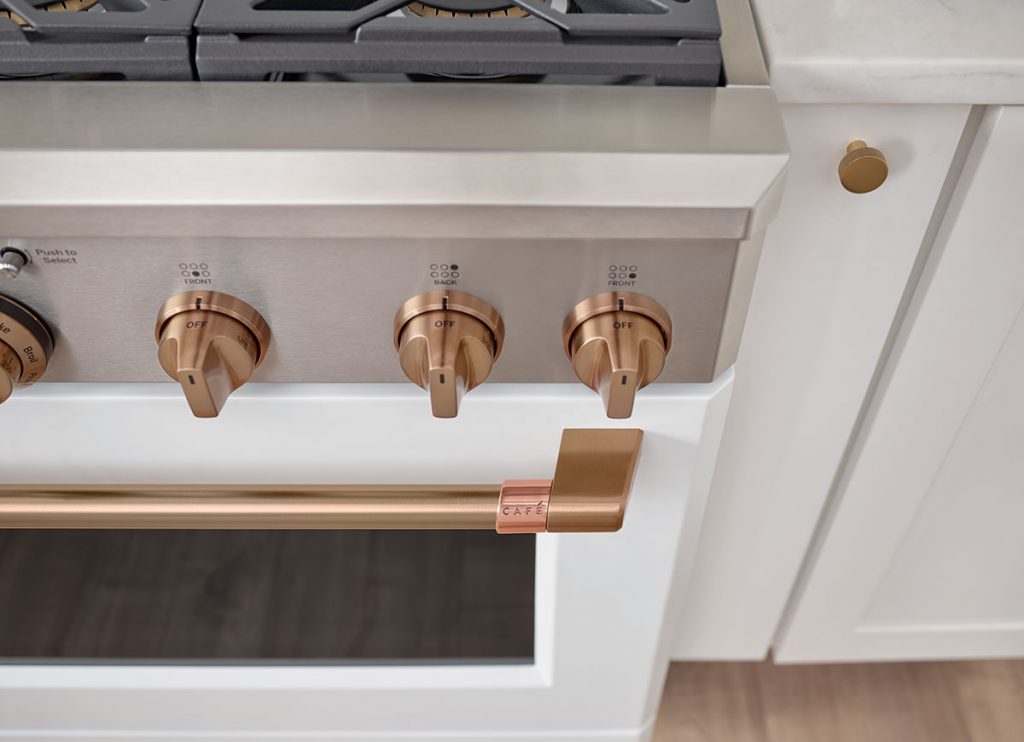 Start by selecting the appliance finish that complements – or perhaps contrasts with – your other selections. Café's pro line offers three premium finishes that work with a variety of kitchen styles: stainless steel, matte black, and matte white. While the appliances come with standard hardware, you have the flexibility to choose a different finish, one that heightens your scheme.
CUSTOMIZING WITH CAFÉ'S HARDWARE OPTIONS
Whether you want to make a bold statement or prefer a more subdued approach, Café's Customizable Professional Collection offers a hardware finish to suit your gleam-factor goals: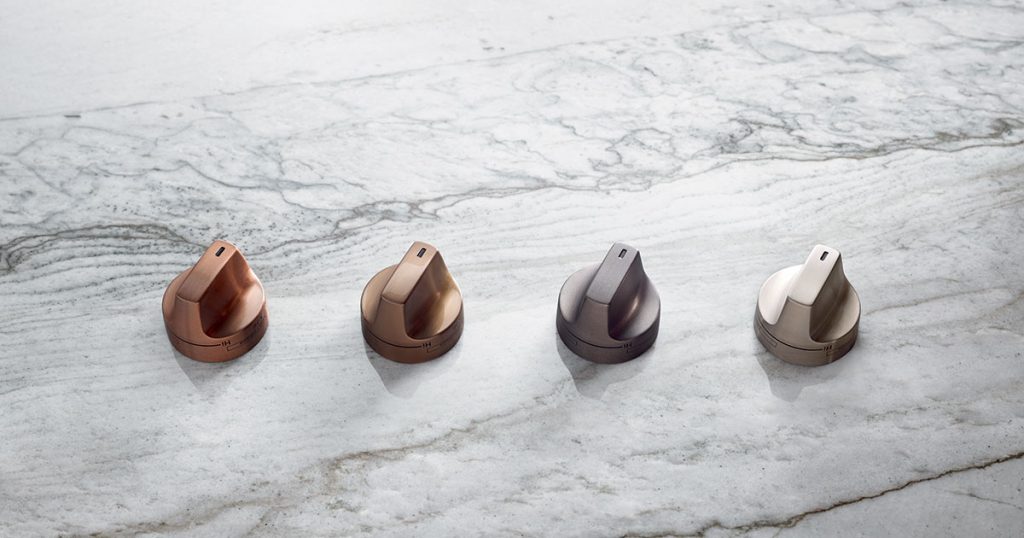 Brushed Stainless is a timeless choice that feels at home in both modern and more traditional settings.
Brushed Bronze strikes a classic yet on-trend note and plays nicely with many other warm-toned finishes.
Brushed Copper casts a rosy glow and recalls the hanging pots found in European farmhouse kitchens.
Brushed Black reads Old World or edgy, depending on its surroundings, and is always a sleek option.
The metal options in Café's customizable line allow you to create an array of expressive looks. Imagine brushed black hardware juxtaposed against matte white appliances. Or perhaps copper accents on matte black appliances fit your client's ideal. If that ideal changes down the road, you can easily swap the hardware for a set in a new finish.
The right appliance knobs and handles serve as more than functional necessities; they contribute to your symphonic masterpiece. With Café's Customizable Professional Collection, your vision and your client's personality shine through. Please stop by our showroom to see the appliance and hardware finishes firsthand.