Whether you're searching for a healthy weeknight meal or a simple entrée for a special occasion, look no further than this Asian Glazed Salmon recipe. Tender and bursting with flavor, each bite of salmon features the salty sweetness of teriyaki sauce combined with honey. Just apply the teriyaki mixture, pop the fillets in the oven, and enjoy.
Ingredients
3 tablespoons teriyaki sauce
2 tablespoons honey
2 tablespoons fresh lime juice
1 tablespoon honey-Dijon mustard
1 teaspoon vegetable oil
½ teaspoon Chinese five-spice powder
½ teaspoon garlic salt
2 (8-oz.) salmon fillets
Directions
In a small bowl, whisk together teriyaki sauce, honey, lime juice, mustard, oil, five-spice powder and garlic salt.
Place salmon on non-stick metal tray; brush lightly with teriyaki mixture.
Cook according to your Advantium model's cooking settings or until fish flakes easily when tested with a fork.
Turn salmon over and brush with teriyaki mixture after 10 minutes of cooking time.
Brush with remaining glaze before serving.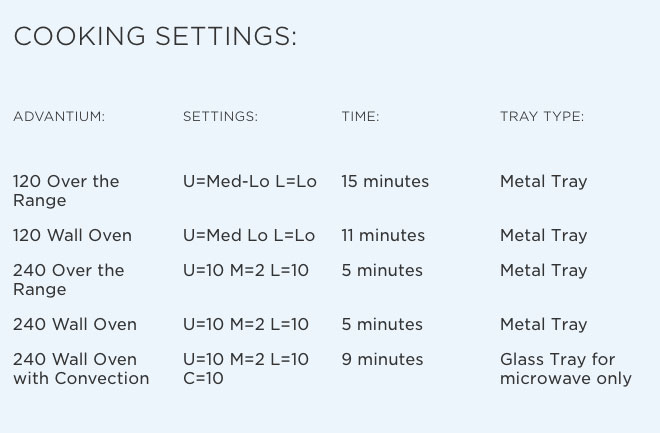 Chef's Note
Chinese five-spice powder consists of equal parts cinnamon, cloves, fennel seed, star anise, and Szechuan peppercorns. It can be found in most supermarkets. If not available, ⅛ teaspoon cinnamon, ⅛ teaspoon cloves, and ⅛ teaspoon ginger can be substituted.
Recipe from our friends at GE.