We know that you are getting your outdoor grill up and running, but if you were honest, you would admit that outdoor grilling has its pros and its cons. The pros are that you get delicious flavor infused into the food. The cons are the outside: the bugs, the heat, the wind, the allergies. You also typically have a big cleanup job to get it ready for the next time you want to grill. But what if you didn't need an outdoor kitchen to enjoy perfect grilled food.
Grilling is defined as a method of quick cooking with direct, dry heat and very little additional fat from butter or oil. Of course, you can't bring an outside grill into your living room, but you can take advantage of the new features manufacturers are offering.
Miele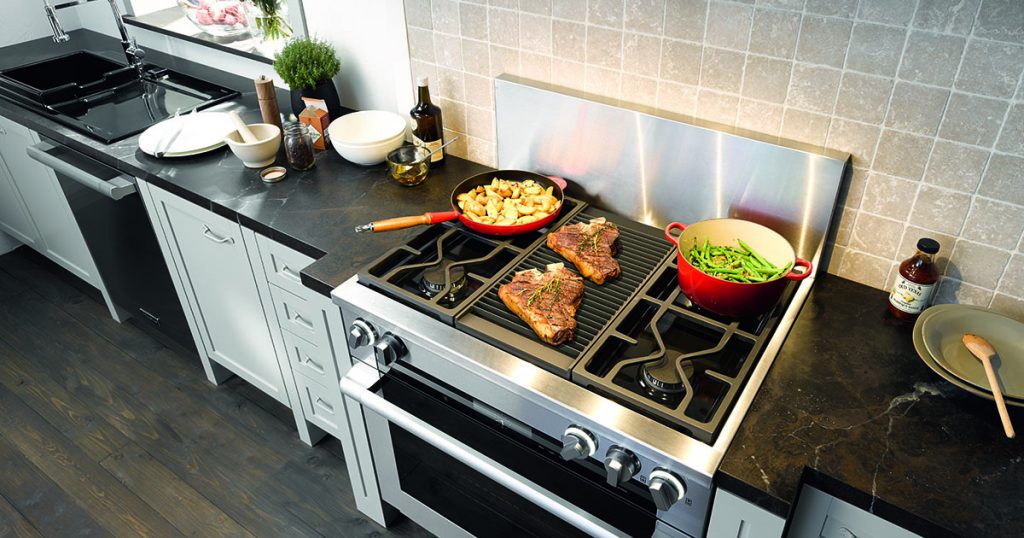 With Miele, you can achieve perfect, even results with a powerful grill option on their gas ranges. With grill grates over the open flames instead of burners, you can get the results, and the grill marks, you want indoors. The grates are even dishwasher safe, which makes cleaning up a breeze.
Wolf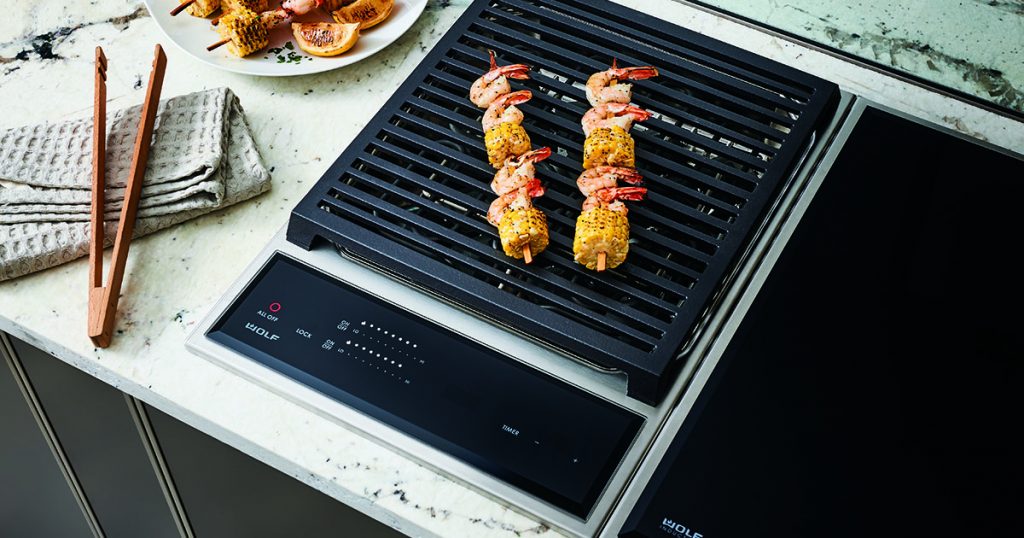 Wolf offers a 15″ grill module that can be installed next to your cooktop. You can grill all your favorites over easily controllable, even heat with no flare-ups and even a bit of that "open flame" taste. Clean-up is easy because unwanted grease is drained into a removable collection pan.
Café Appliances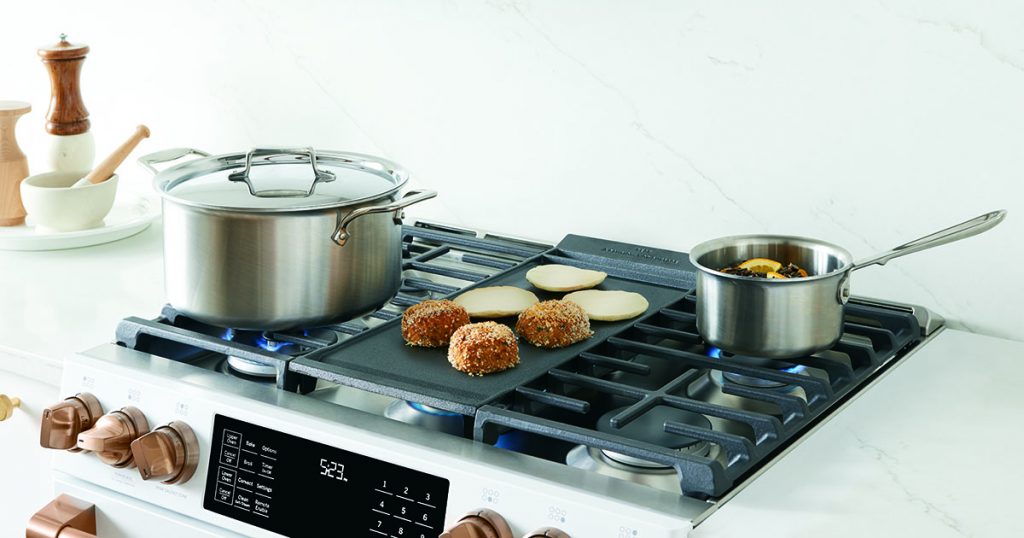 With six burners and a griddle, you can quickly and evenly cook pancakes or vegetables from the cooktop with a stainless steel, aluminum-clad griddle. You can easily add in grilled flavor as you are cooking the rest of the meal all in the same location.
Fisher & Paykel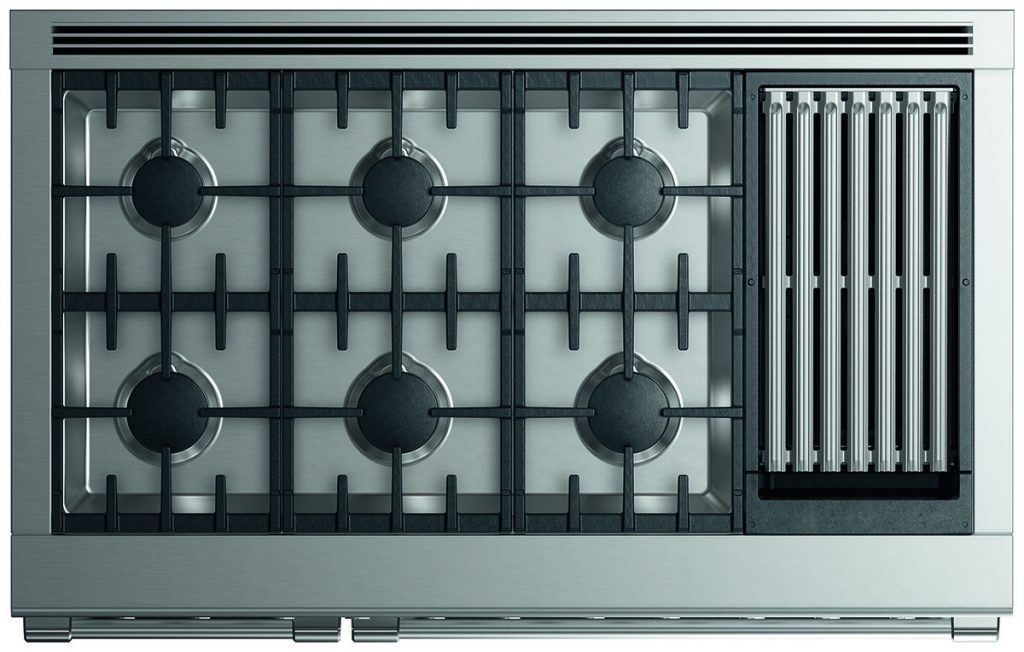 This model allows you to grill on your rangetop with double-sided, cast 304 grade, stainless steel grates. Clean-up is easy with sealed burners, an encapsulated cooking surface and grease-channeling technology that drains fat during cooking and reduces smoke output.
At Friedman's we have all of these high-quality brands waiting for you. Sure, outdoor grilling has it advantages, but why not find a way to enjoy grilling indoors all year long? Come see us today to get started!