There are lots of reasons a client might approach you about designing a compact kitchen. Maybe they have purchased a vacation home or a pied-à-terre. Adding a secondary kitchen to their existing home would help create a welcoming space to accommodate parents or other family members moving in. Or rightsizing for the next phase of life could mean a move to a home with less square footage.
The layout is key in any kitchen, but designing a compact kitchen is an opportunity to flex your creative (thinking) muscles. You may find room to tuck features in places you never considered in a larger footprint. Finding ways to make spaces multitask can help too. And with Thermador's line of luxury appliances designed to fit in compact spaces, you don't have to sacrifice the high-end features your clients expect.
In a galley kitchen, consider centering the cooking equipment on the main wall with the sink, dishwasher, and refrigeration on the opposite side. Thermador's 30-inch Range is the perfect fit for a compact culinary kitchen. And with a 24″ standard cabinet depth, nothing is jutting out into a narrower space. With 5 patented Star burners, including a center-mounted power burner, your culinary clients will forget they're missing a few inches of cooking space. And the 30-inch Under Cabinet Drawer Wall Hood is specially designed for smaller spaces, featuring a sliding canopy that can be pulled forward or pushed back as needed.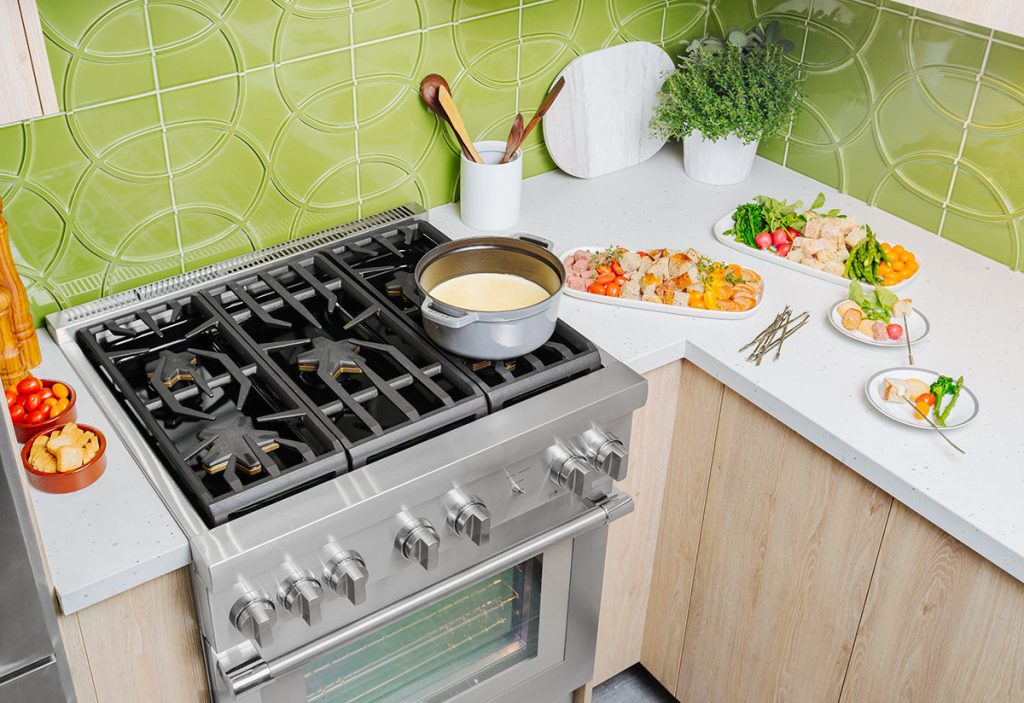 If the kitchen allows for a U-shaped or L-shaped design, you might still have room for a smaller kitchen island or bar seating in the center. Islands are a logical spot for a cooktop or the sink and dishwasher. They are also a good place for adding under-counter refrigeration. Thermador's Under Counter Double-Drawer Refrigerator/ Freezer is panel-ready and keeps a full-sized refrigerator from taking up precious inches in a smaller kitchen design. And drawers eliminate large, swinging doors that take up extra space in a smaller walkway.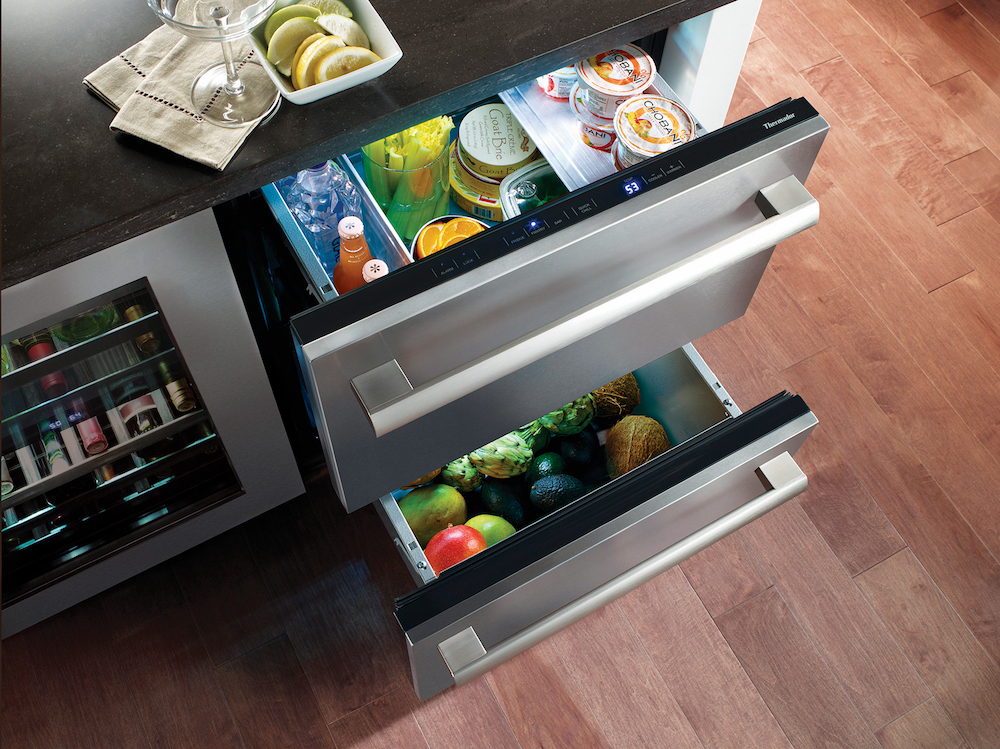 The 24-inch MicroDrawer Microwave and the 30-inch Wall Oven bring exceptional cooking power to any compact kitchen. The Built-In MicroDrawer with a large capacity interior can hold a 20-ounce cup or a 13"x9" pan. The installation is perfectly flush in any standard depth cabinetry, and a touch-to-open feature eliminates the need for a handle—another helpful feature for narrower spaces. Additionally, Thermador's 30-inch Wall Oven allows you to specify doors that open from the top, the left, or the right side depending on placement. 
Uniformity is key in cabinets and appliances, especially in a smaller space. By avoiding a patchwork of mismatched appliances, you create the illusion of space in a small kitchen. Thermador's compact luxury appliances are available in both their Masterpiece and Professional Collections to match your design or order them panel-ready for a completely custom look.
If you are searching for the right luxury appliances for a compact kitchen design, we can show you everything Thermador has to offer for these unique spaces. There is no reason to sacrifice quality in a smaller kitchen. Let us help you find what your clients are dreaming of for their new space!