Following trends too strictly can be a slippery slope. The trick is to separate those with staying power from the passing fancies. Here are five hot kitchen trends that promise longer-lasting appeal too.
CURVES ARE IN
Kitchens tend to be all straight lines and sharp corners. But that paradigm is shifting. Curves are now cropping up everywhere. Expect to see more curved islands and those with cylindrical ends. Wrapping the island base in a fluted material, such as galvanized steel, further softens the hard surfaces. Other design elements—from arched windows to round-back barstools—are flaunting curves too.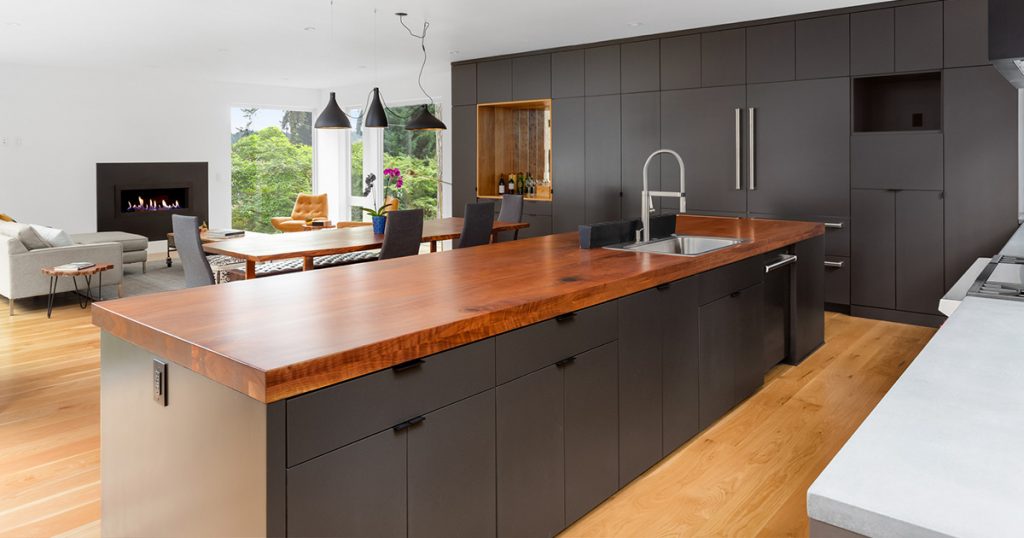 CABINETS RETURN, IN FULL COLOR
Open shelves may have had their moment. As homeowners seek a clutter-free sense of calm in their kitchen, cabinetry is making a comeback. Glass-front cabinets offer a bridge, obscuring the contents behind the doors while maintaining a light effect. And the all-white kitchen trend is giving way to more colorful schemes. For painted cabinetry, nature-inspired shades of green remain popular, although a sleek black look is gaining ground.
WOOD TONES OFFER WARMTH
Given the proven benefits of biophilic design, wood elements are on the rise in kitchens. Light-toned options, such as white oak, keep the space from feeling heavy-handed. Mixing wood elements with painted cabinets is a fresh approach. Consider a grainy, organic material for the island, floor, or perhaps the pantry door.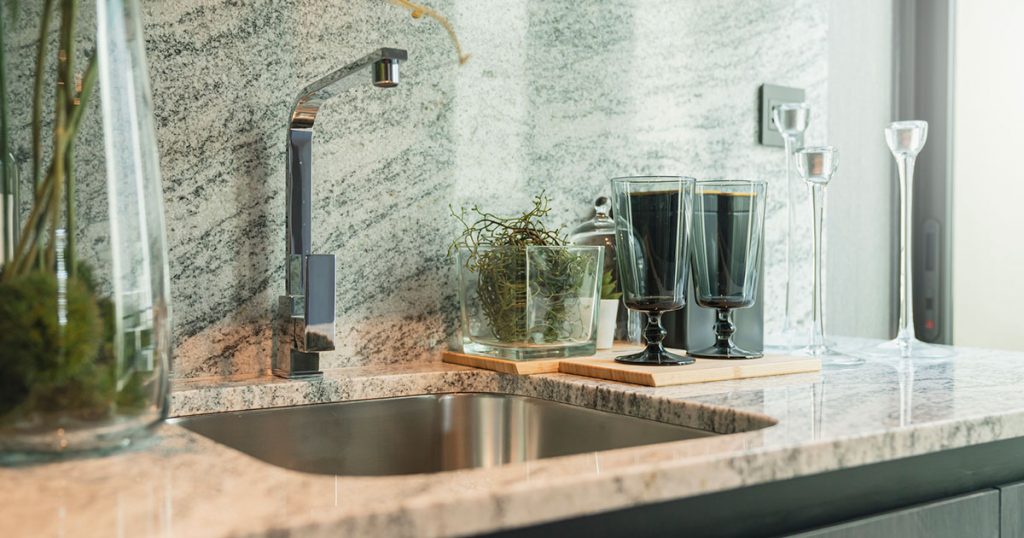 SLAB BACKSPLASHES REIGN SUPREME
Continuing the countertop slab onto the wall offers a luxurious, modern look. Pretty-and-practical slab backsplashes are edging out subway tiles and other options with hard-to-clean grout lines. Choose a dynamic, richly veined marble or quartzite for the biggest impact.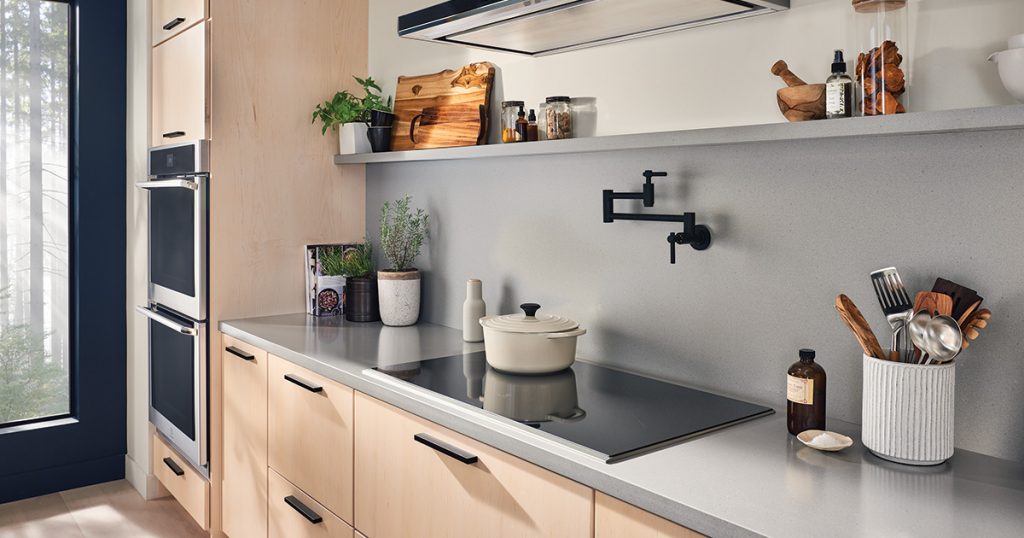 INDUCTION COOKTOPS MAKE WAVES
While gas ranges remain popular among professional and home cooks alike, induction cooktops are catching on. Induction uses an electromagnetic field to transfer heat to specialty cookware, while the cooking surface remains cool to the touch. Specify an induction cooktop for those who prioritize safety, speed, and energy efficiency.
These on-trend kitchen elements won't wear out their welcome anytime soon—making them smart investments. A Friedman's expert can help ensure the best return on your client's outlay.