When you walk into a showroom to consider purchasing a car, you know what to expect. If you go into a dealership where most cars cost below $30,000, you anticipate a standard car-buying experience. But when you walk into a high-end dealership where cars can reach $80,000 and more, you expect more. You expect a better experience; you also expect to pay for that experience. When it comes to appliances, we tend to associate high-end brands with a high expense, but we're here to debunk the myth that high-end always equals high costs.
Most conscientious homeowners expect value and performance in their appliances. But often they also have a list of extra features that they feel would make time spent in the kitchen that much more enjoyable. One of our favorite brands that offer high-end features without the high-end price is Frigidaire Professional. You might be surprised at the "extras" you can get with this collection, all without blowing your budget.
What immediately catches your eye with the Frigidaire Professional collection is the sleek, pro-grade style of the Smudge-Proof Stainless Steel finish (yes, we said Smudge-Proof). But dig deeper, and you'll find a robust collection of reasonably-priced appliances with the high-end features you didn't think you could afford:
Ovens and Ranges
Wall ovens and ranges both feature true convection capability, which means evenly cooked dishes every time. Frigidaire Professional Ranges also feature built-in Air Fry, allowing you to make family favorites healthier at home.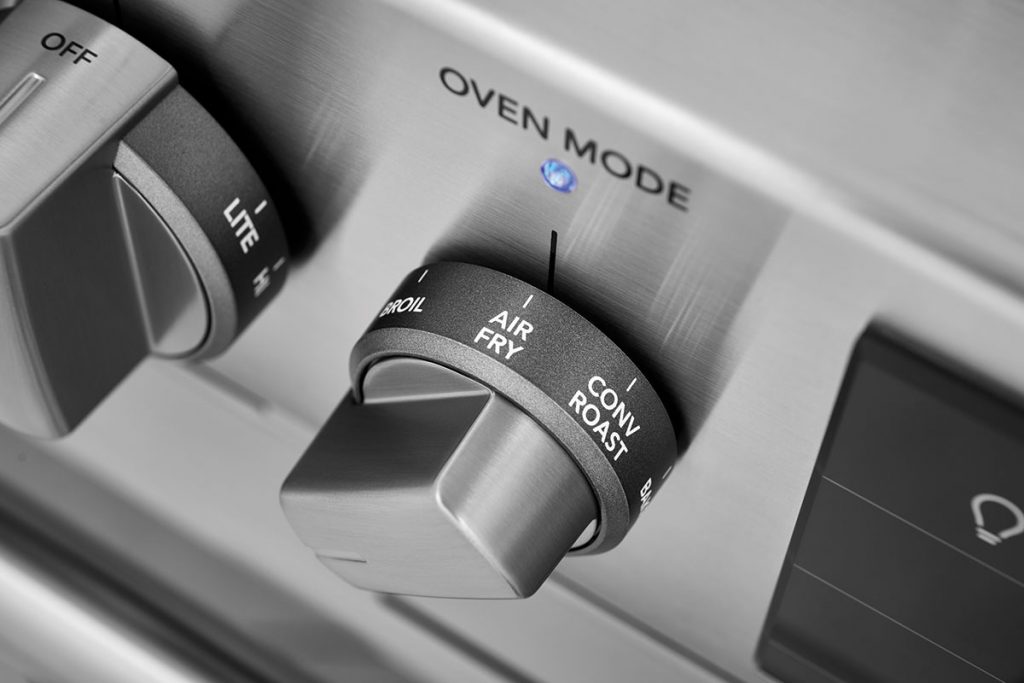 Cooktops
Glass surfaces with induction cooking capability provide the most amazing feature to hit cooking in the past 20 years. Frigidaire Professional offers both a 30″ and 36″ Induction Cooktop. The technology allows you to boil water in 2 minutes, plus an always cool-to-the-touch cooktop is a great safety feature. If you prefer cooking with gas, the collection offers a five-burner cooktop with heavy grates and 18,200 BTU.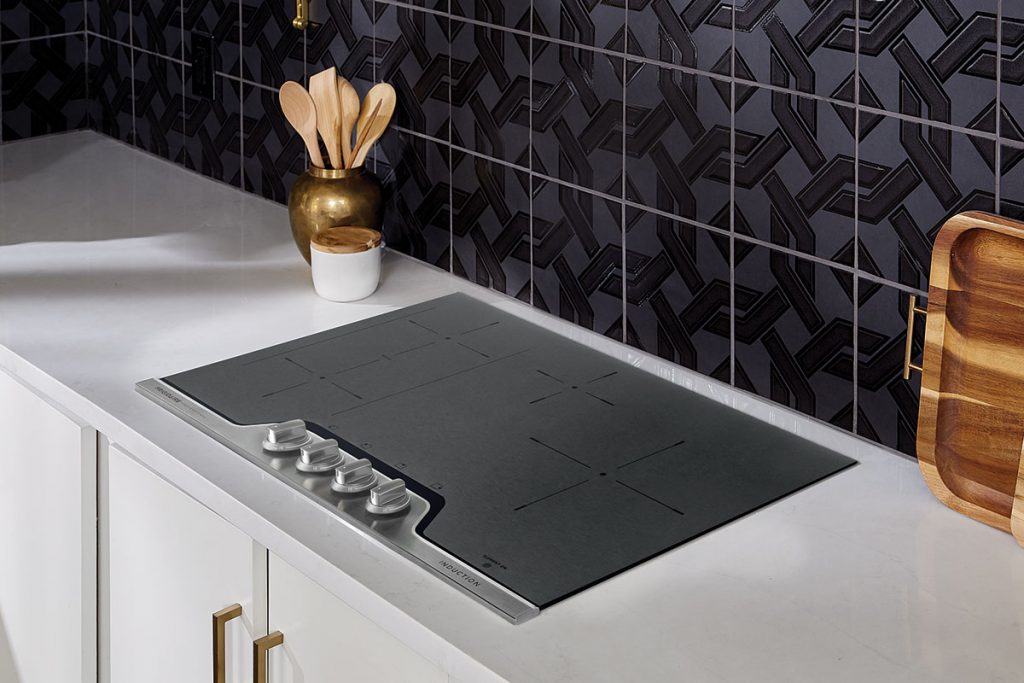 Refrigeration
Frigidaire Professional refrigerators offer features you would expect from a high-end brand like LED interior lighting and smarter shelving for flexible space. But the real showstoppers in the Frigidaire Professional collection? Their single-door refrigerator and freezer combo brings flexibility, luxury style, and pro-performance to your kitchen at a fraction of the cost of other column refrigeration.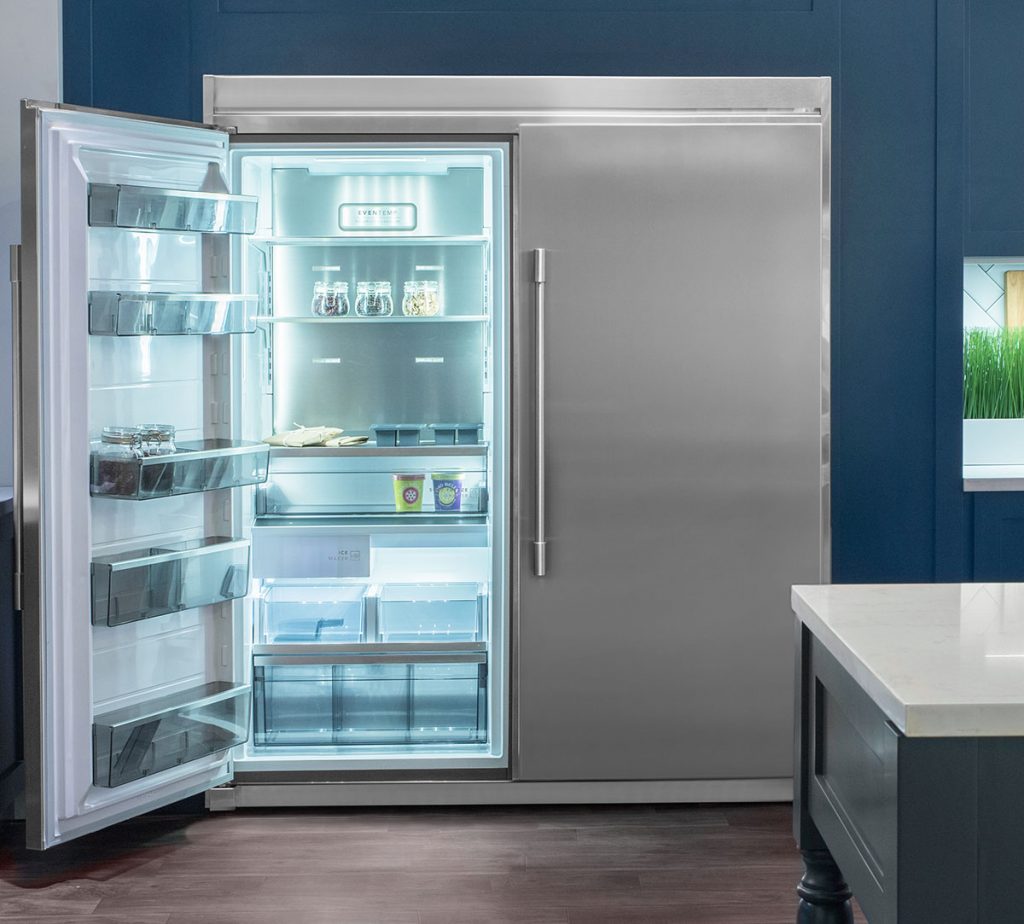 Dishwashers
Superior drying technology, a third rack for small utensils, and a subtle LED Floor Beam status notification are just some of the premium features of the Frigidaire Professional dishwasher. A dBA rating in the 40s and its sleek style with hidden controls means this dishwasher can go toe-to-toe with many premium brands.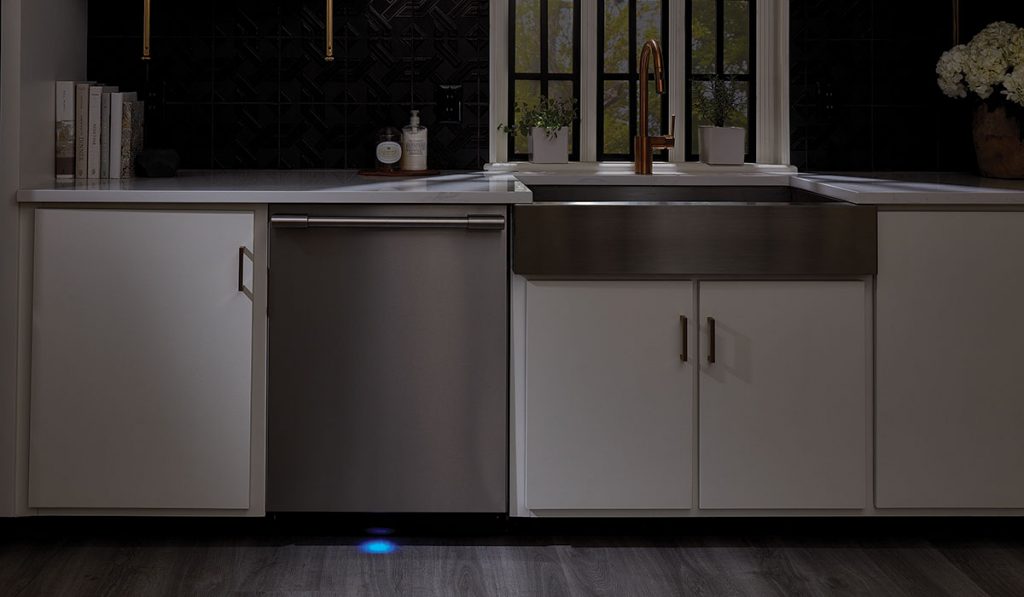 You may have thought many of these features were out of reach for your budget. But with Frigidaire Professional collection, you can have the pro-style kitchen you have dreamed of without the sticker shock. Frigidaire Professional debunks the myth of high-end equaling high cost. They consistently deliver the extras you want without the price tag of a luxury kitchen. Very few brands stand the test of time and offer so much for such a reasonable cost.