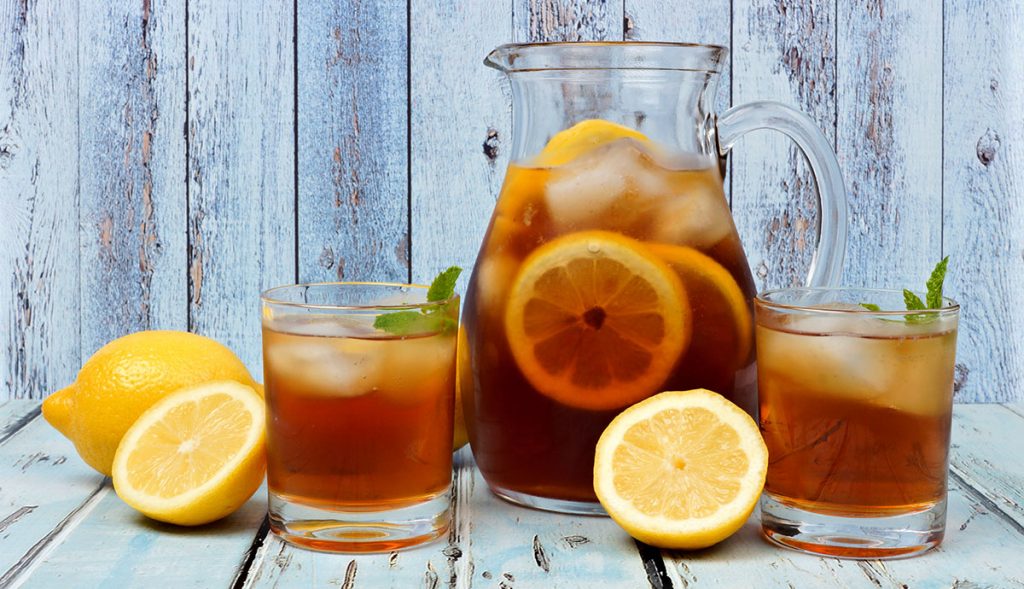 You know you are in the South when fruit tea is on the menu, and no one does fruit tea quite like the Loveless Cafe in Nashville. It's so much more than lemonade and tea; plus, they have some variations we can't wait to try. Now you can bring that sweet, southern taste to your kitchen…no matter where you are.
Ingredients
8 cups water, divided in half
1 family size tea bag
1 cinnamon stick
3/4 cup sugar
1/2 cup frozen orange juice concentrate, thawed
1/2 cup frozen lemonade concentrate, thawed
sliced orange, lemon, or fresh mint for garnish
Directions
Bring 4 cups water to a boil in medium saucepan. Add tea bag and cinnamon stick, remove from heat and let stand for 5 minutes.
Once steeped, remove cinnamon and tea bag.
Add sugar and stir until dissolved.
Stir in orange juice and lemonade concentrates.
Pour mixture into pitcher, add remaining 4 cups water and pour over ice.
Garnish with fresh mint or lemon slice if desired.
Variations
Try replacing the lemonade concentrate with pineapple or other fruit juice concentrate.
Couple the cinnamon stick with 5 whole cloves and some star anise for a spiced fruit tea.
Recipe from Loveless Cafe