No one likes to go to the dishwasher for a clean fork, only to find it still has pieces of leftovers stuck to it. When dirty, sticky utensils are placed in the dishwasher, GE knows you want them to come out spotless and that silverware is one of the hardest things to get clean. GE Appliances has designed a solution for anyone who wants table-ready silverware straight out of the dishwasher.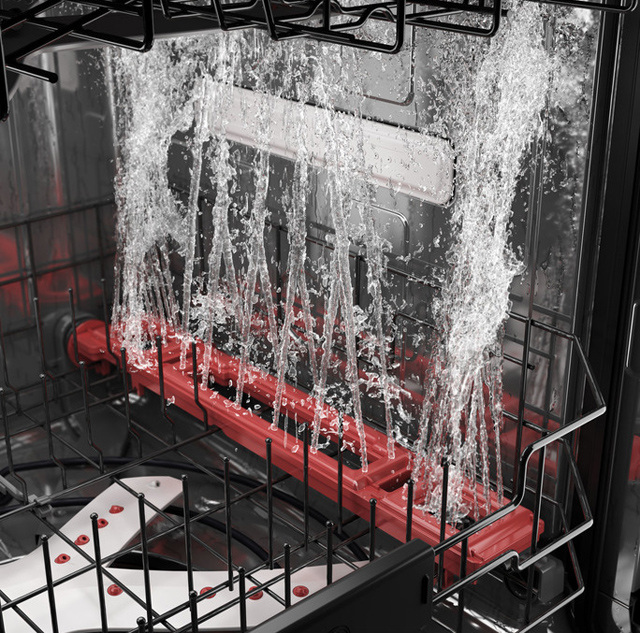 This summer GE introduced a new dishwasher with uniquely designed, dedicated, deep-clean silverware jets, which come standard on all new GE Profile™ and Café™ dishwashers. With over 40 dedicated, deep-clean silverware jets, this new design powers water up from below the silverware basket to attack caked-on food remnants like peanut butter, cheese, and oatmeal. Additionally, the red jets stand out on the showroom floor and highlight exactly where to place the silverware basket to ensure silverware that sparkles with each load.
From spray arms to silverware jets, these new dishwashers feature over 140 jets in total to provide the ultimate clean. They also feature third rack loading, red bottle jets, and a sleek appearance with fully integrated controls. If you expect your dishwasher to produce sparkling dishes and silverware, come to Friedman's today to see a full demonstration of what this new design could do in your kitchen.