After isolating at home for much of the last year, people are rethinking how their home works for their family and their new daily routines. COVID-19 has impacted all aspects of our lives. We are looking through a new lens as we consider how we interact in and with our homes. Many homeowners are considering changes to their homes – some big, some small, but all focused on making home a safe and healthy place to enjoy all the moments of life.
A lot of these changes impact the kitchen. It is the heart of the home and the place we spend much of our time. It is also important to remember that food preservation, food safety, and cleanliness are central to the feeling of security we are all seeking.
Here are some of the areas where homeowners are considering making changes or updates:
Touchless features – Touchless faucets, light switches, and voice- or motion-activated cooking appliances are all desirable features that can help minimize the spread of a virus. Dishwashers that you knock to open and refrigerators and wall ovens that open without handles are all part of this trend. Additionally, smart appliances can be controlled on a smart device from anywhere, drastically reducing the number of fingers touching controls in the kitchen.
More food storage space – We no longer take going to the grocery store daily or weekly for granted. Appliance manufacturers are still working to fulfill the increased demand for new, larger refrigerators and additional refrigerators and freezers. It is no surprise that homeowners want the security of knowing that they will have access to food no matter what happens.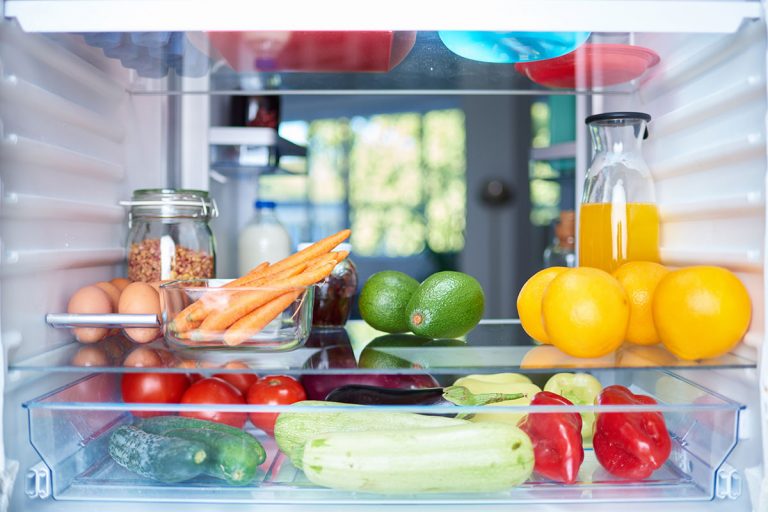 Multipurpose kitchens – The kitchen is not just for eating anymore; it is a space for doing homework, working from home, playing games, and doing puzzles. We are also cooking and eating in more than we have before. Whether it's replacing outdated and underperforming appliances or completely reconfiguring their space, homeowners who have thought they'd redo their kitchen "someday" are realizing that someday might be now.
Outdoor kitchens – Improving their outdoor living space was one of the most immediate reactions homeowners had as the pandemic moved into the summer of 2020. And the trend shows no sign of slowing down as we delay vacation plans indefinitely. Homeowners who added a deck, patio, or fire pit last summer might be ready to make a larger, more permanent investment for their family. Fully equipped outdoor kitchens offer a place to create memories and entertain safely.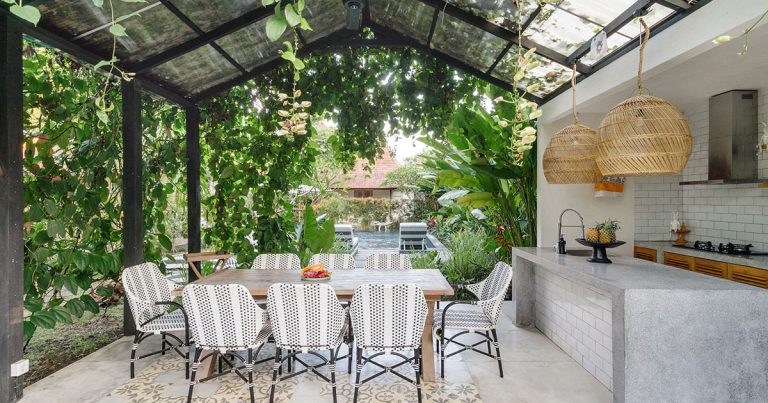 Drop zones – A space where people can drop items and clothing and wash hands before entering the main living spaces is something we didn't think about as a safety feature pre-COVID. Having a designated drop zone like a laundry room or a mudroom with a sink for handwashing becomes a vital part of maintaining a healthy home.
Dual dishwashers – Since families eat at home more, the amount of dirty dishes has multiplied exponentially. The desire for well-sanitized eating utensils is also increasingly important. Many families are installing dual dishwashers to double the washing capacity and convenience. You can be loading one while the other runs, and adding a second dishwasher makes a lot of sense.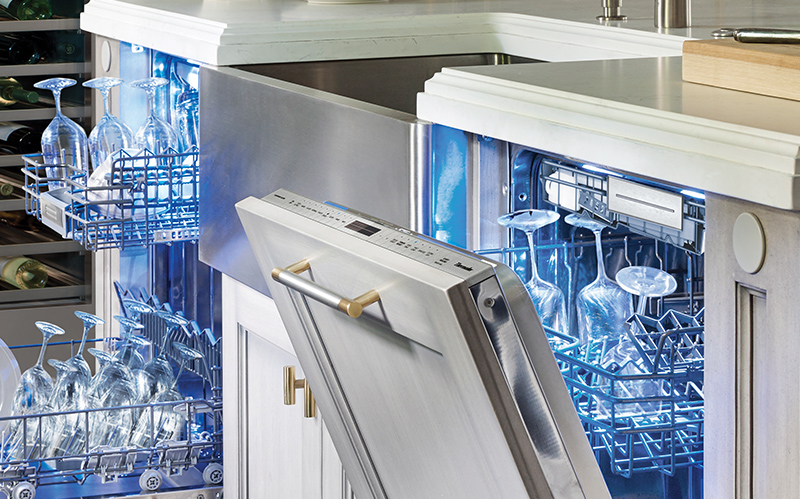 When the world changes, we change and adapt with it. It's important that we meet clients where they are and address their current needs in any way we can. We can work together to help homeowners reimagine what home means to them.