Monogram has long been considered a leader in the luxury appliance space, and with the recent announcement of its new Monogram Designer Collection, discerning homeowners have one more option in custom luxury.
The new collection is a collaboration with Monogram and its Creative Director and renowned interior designer Richard T. Anuszkiewicz. The collection is all about custom luxury, attention to detail, and a refined experience in the home.
The Monogram Designer Collection features two distinct lines: the Brass Collection and the Titanium Collection. Each is a stand-out in its own right with unmatched craftsmanship and impeccable design standards.
"When embarking on this collaboration, I wanted to design pieces that were thought-provoking and inspirational, something unlike anything else currently in the market," Anuszkiewicz explained in a recent press release announcing the collection. "With the collection, we're bringing something truly unique, as it pushes the boundaries of what people have come to expect of appliances."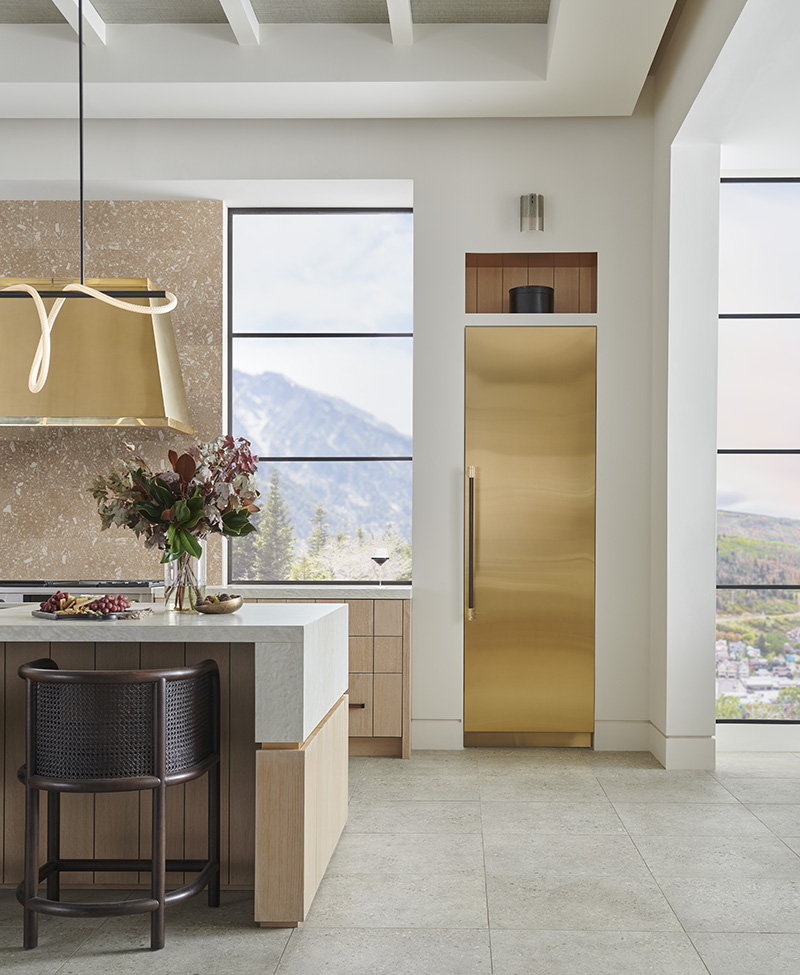 The Brass Collection has the timeless metal at the forefront. Ventilation hoods, refrigerator panels, and hardware all feature the striking alloy in a bold and breathless way. Inspired by classical architecture, each element of the collection is outspoken yet refined at once.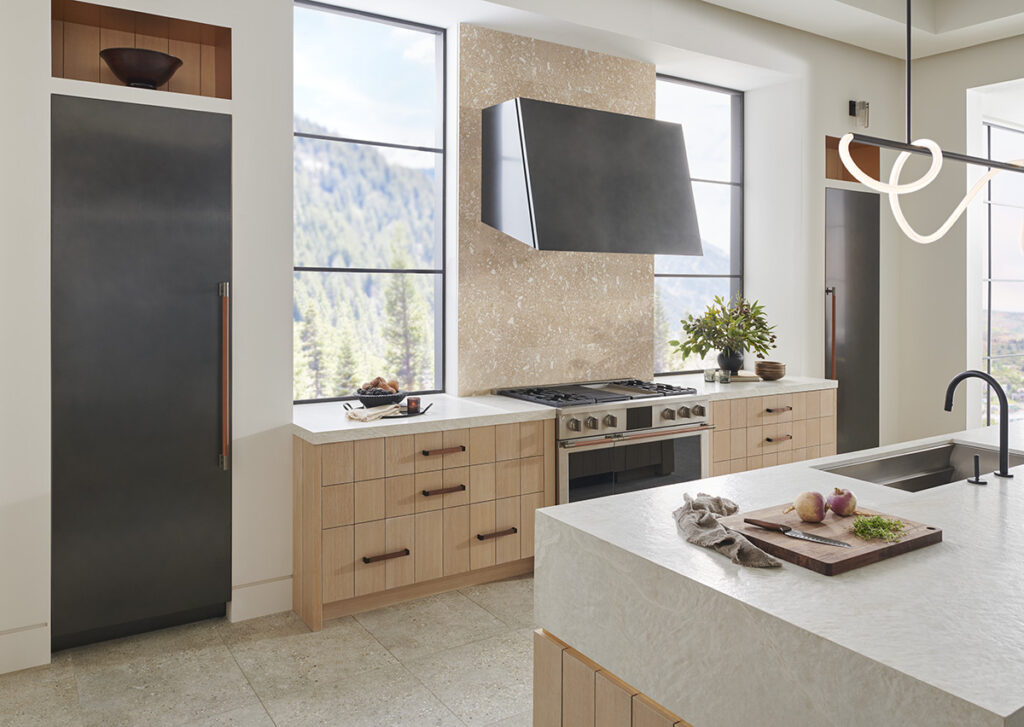 The Titanium Collection offers a more contemporary, minimalist look with simple lines and a sleek gunmetal finish. Perhaps more understated than the Brass Collection, the Titanium Collection is no less exquisite albeit with a more moody, low-key aesthetic.
Both collections feature leather-wrapped hardware that is both Greenguard Gold Certified and sustainably sourced. With carefully thought-out design details like stitching and sourcing, these are the finishing touches that make both collections an unparalleled experience in custom luxury. Additionally, the Monogram Designer Collection features the industry's first-ever 96-inch-high floor-to-ceiling panel option.
Two Additional Collaborations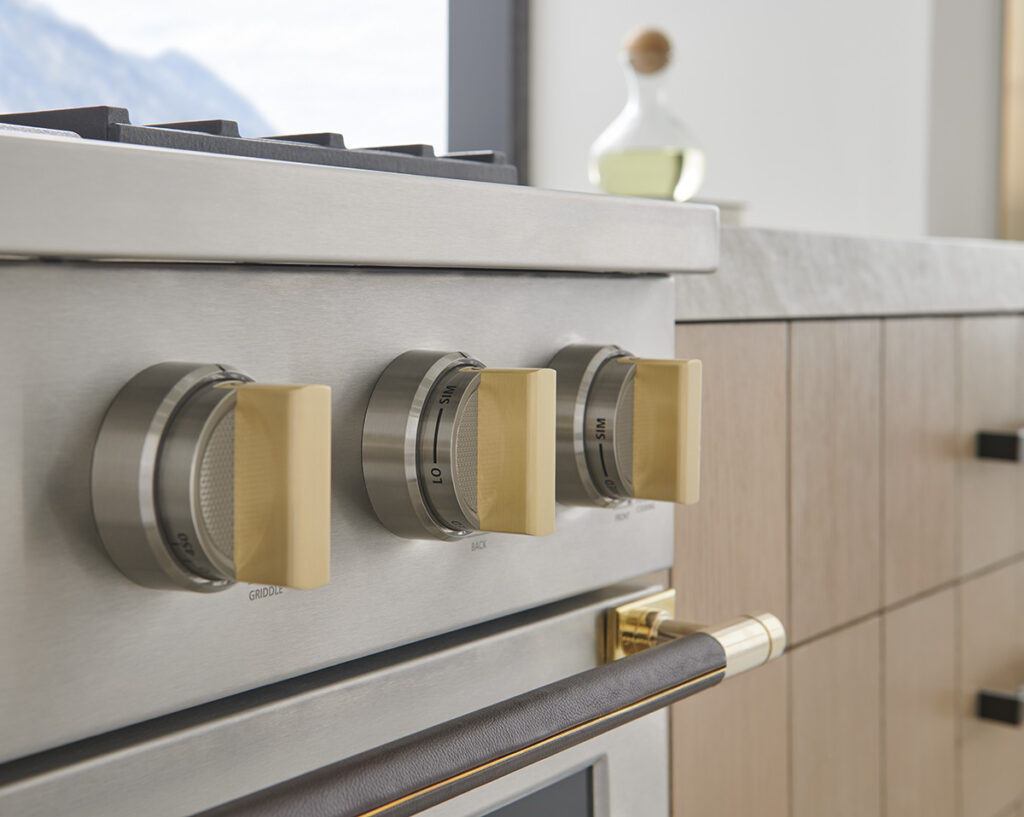 In addition to the new Monogram Designer Collection, the brand also recently announced two more collaborations that will make homeowners swoon. Monogram is collaborating with Kohler's luxury brand KALLISTA to bring new options in breathtaking finishes. The brand is also teaming up with Keeler Brass Company to produce exclusive handles for its new Designer Collection.
Whether you're helping a client renovate their existing space or create the kitchen of their dreams from the ground up, stop by Friedman's, where our appliance experts can introduce you to a new type of luxury.