There's nothing quite like spending a Saturday morning at the local farmer's market, filling a large basket with a carefully chosen assortment of brightly colored fruits and vegetables. Not only does supporting local farmers also benefit the local economy, but it also provides the ultimate in fresh fare for your family to enjoy.
Cooking with fresh, local produce improves the entire essence of a dish, quickly taking a meal from dull to delicious. That's because the food sold by local farms is what's in season for that particular area. No time to eat it at its peak? Then preserve your selections. Make jellies and preserves from early summer's fresh-picked berries. Stock up on tomatoes for canning, then store them in the cellar and enjoy them all winter.
If you're looking to keep your produce fresh for as long as possible, today's technology delivers. A well-designed, quality-engineered refrigerator maximizes the shelf life of your fruits and veggies by keeping fresh foods chilled in a somewhat humid space. Frozen foods, on the other hand, require dry, frigid air to prevent decay and freezer burn. Some of the latest refrigerators have refrigerator and freezer areas with dedicated, sealed systems featuring both a compressor and evaporator. Fresh and frozen foods maintain their integrity much longer because each one can be in its own ideal environment.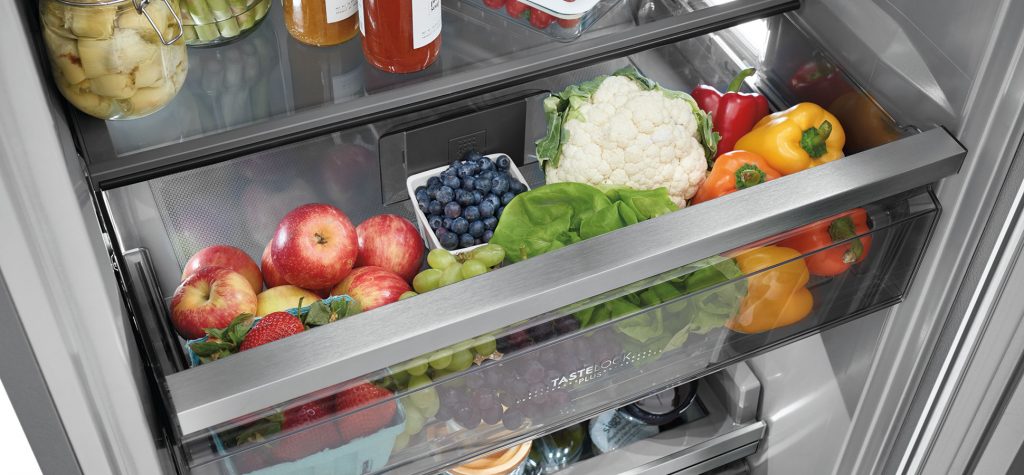 When you buy your local produce, be sure you're bringing it home to the optimum refrigerating experience. And take pride in the fact that you're shopping locally—for the betterment of your body and your community. You can find more information on local farmers' markets at www.picktnproducts.org.