Cooktops and rangetops are different from traditional range cooking. Typically kitchens with this design choice have the burners in a countertop location and a wall oven in a separate location. Both of these styles are great options for kitchens with an island, and these appliances have several advantages that you may not have considered before.
Cooktops
Cooktops come in electric, gas, or induction cooking methods. Typically they have all the controls on the top of the counter. This can be helpful for families with young children because it keeps all the controls out of the reach of little hands. The cooktop is placed in a cut out in the counter and surrounded by countertops on all sides. Glass cooktops make cleaning up easy because you wipe them down with the rest of the counter, and you get to keep all your cabinet space underneath. These appliances seamlessly integrate with your kitchen design and keep a low profile.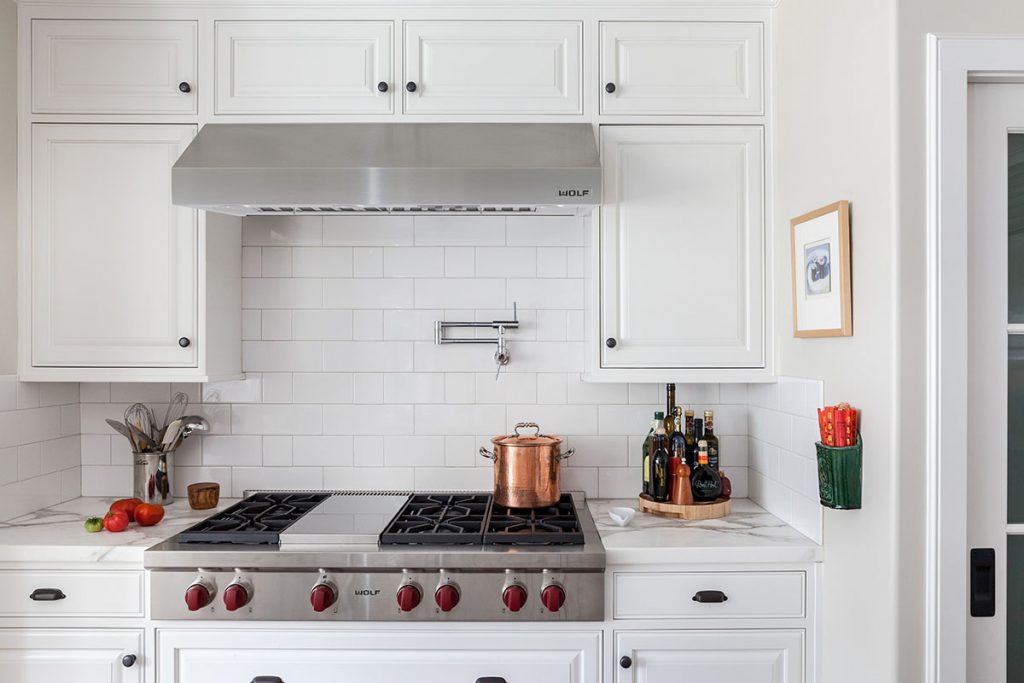 Rangetops
Rangetops have gas burners with a high BTU output and provide a more professional cooking experience. The controls are typically in the front, which allows for a unique integration into your cabinetry and keeps the knobs free from dirt and grease. The cooking surface extends from the front of the countertop to the back, taking up more cabinet and counter space, but ultimately giving you more cooking space. The size of the range when paired with a hood becomes a strong focal point for your kitchen design and makes a statement. Rangetops also have different cooking surface options like a grill or a griddle to accommodate your cooking needs.
No matter which option you prefer, we have a top model to show you. Wolf offers a variety of sizes from 24-inches to 48-inches to fit any style of kitchen and any style of cooking. Come into Friedman's today to find out how to integrate one of these into your kitchen!