What would you do with your extra time if cooking didn't take so long? Maybe entertain your guests a little more or have some more time to relax? Now it's a possibility with Frigidaire Professional Electric Wall Ovens. With so many features including the PowerPlus™ No Preheat option, you can cook how you prefer in less time. Here are some of the more notable characteristics of this series:
PowerPlus™ No Preheat
With the flip of a switch, you can start cooking a pot roast, tenderloin, or any other savory dish you desire. The No Preheat option in this line is unique because you can start baking almost instantly. It's offered in both compartments of the double wall oven and the single wall oven as well. Although you can bake with a normal preheating element, this is a great feature to have if you experience a last-minute menu change.
PowerPlus™ Convection Conversion
In addition to standard convection oven qualities, this line offers convection conversion. You can evenly cook every meal while the oven calculates the most ideal cook time, so you effortlessly end up with a perfect dish each time.
PowerPlus™ Temperature Probe
Constantly making sure your food is at the right temperature while cooking can be difficult. Even if you do have a temperature probe of your own, it gets tedious to keep opening the oven every 10 minutes to check. That's why Frigidaire included a temperature probe in the wall oven itself. Once you plug the probe into the receptable within the oven, place the probe in your dish of choice and you can monitor the temperature to ensure great results.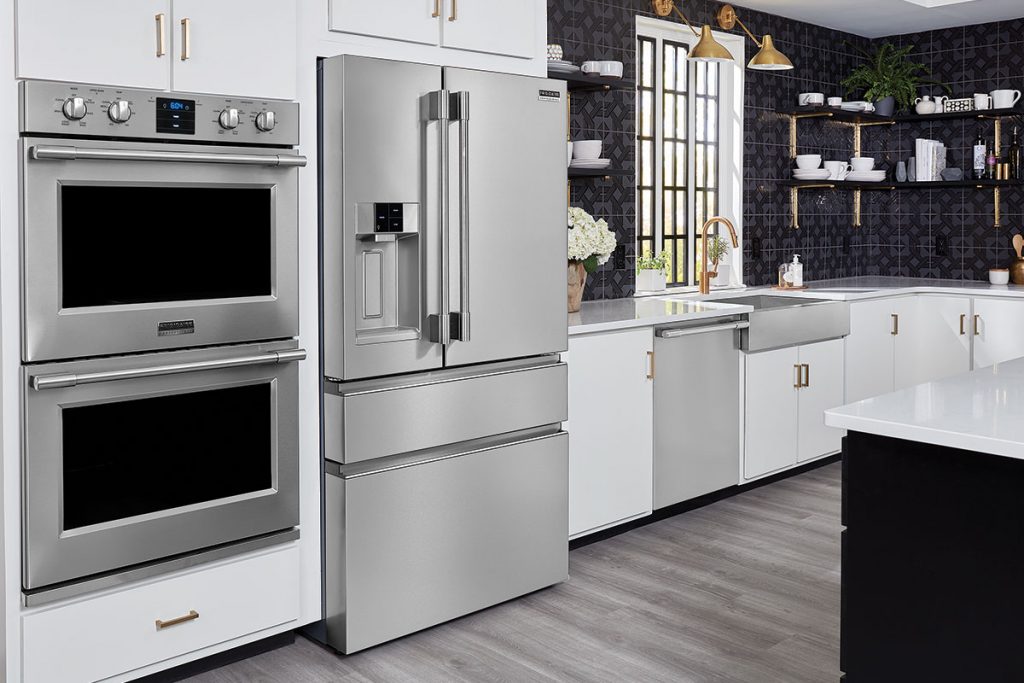 Extra Features
PowerPlus™ features are more than enough to satisfy any avid cook, but there are a few more extras to take this pro wall oven series above and beyond. Power Glide Racks™ have glides attached to the rack so it seamlessly pulls out of the oven. The 'Keep Warm' feature, when used, maintains a temperature of 170 degrees (serving temperature), so any family getting home late will feel like the meal was just cooked.
Overall, the Frigidaire Professional Wall Ovens are a great choice and will add convenience to any kitchen. Visit our showroom for more information!