Whether your clients are doing a modest kitchen renovation or designing a luxury kitchen for their new high-end home, there are certain features that make the heart of the home that much more inviting. There are three modern conveniences that homeowners have been increasingly requesting in their kitchens over the past decade or so—and they're the kitchen features that make life infinitely easier.
When it's time to design the kitchen of your client's dreams, here are three convenient design ideas you should suggest if they haven't already requested.
Prep Sink
While one large sink in the kitchen is lovely, adding a second prep sink is downright divine! These second sinks have been steadily increasing in popularity thanks to the convenience and flexibility they bring to basic food prep. Think about it. If you're washing and chopping vegetables by the main sink, it's likely someone will come along and either discard some dirty dishes or need to wash their hands at some point while you're working. It can get a bit crowded and bothersome, to be sure. With the simple addition of a prep sink, you can keep peeling, rinsing, chopping, and mincing without missing a beat. Bonus points for adding a disposal on the down-sized basin, which means your entire food prep routine can be contained in one small, uninterrupted space.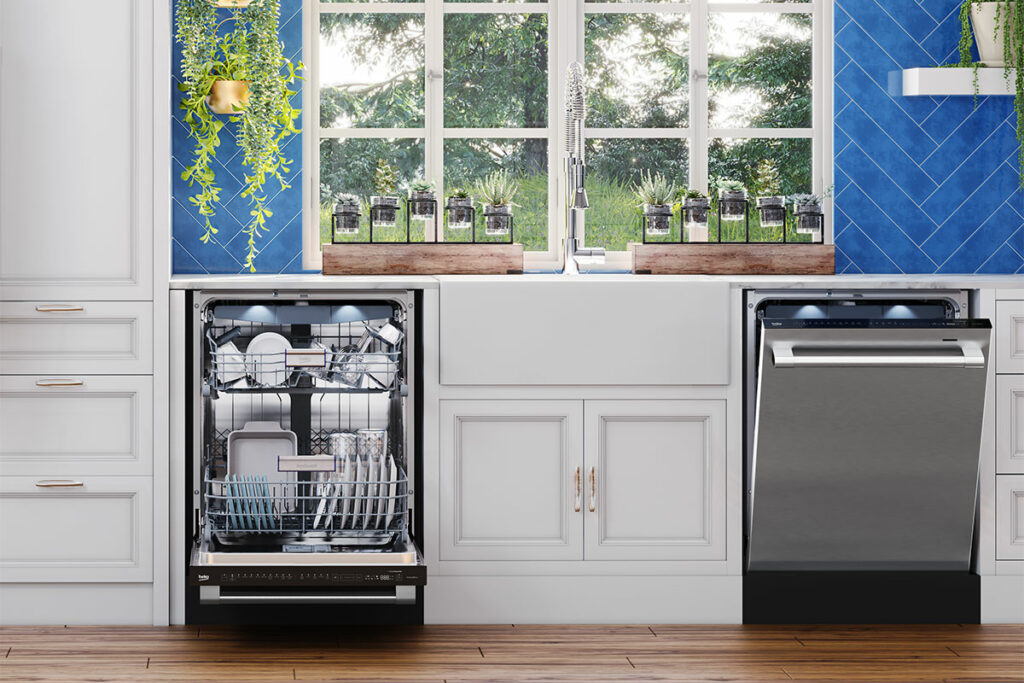 Second Dishwasher
People who love to entertain and those with large families will sing the praises of having a second dishwasher. A larger group can create a lot of dishes—whether after a dinner party or perhaps just a large family meal. With the benefit of a second dishwasher, clean-up goes twice as fast, and you're not tethered to the kitchen waiting for one load to finish cleaning so you can unload and reload a second. Whether you opt for two standard-size dishwashers or one housing for two smaller dishwasher drawers, having a second appliance means you'll never be out of silverware or waiting on clean dishes again. Rejoice!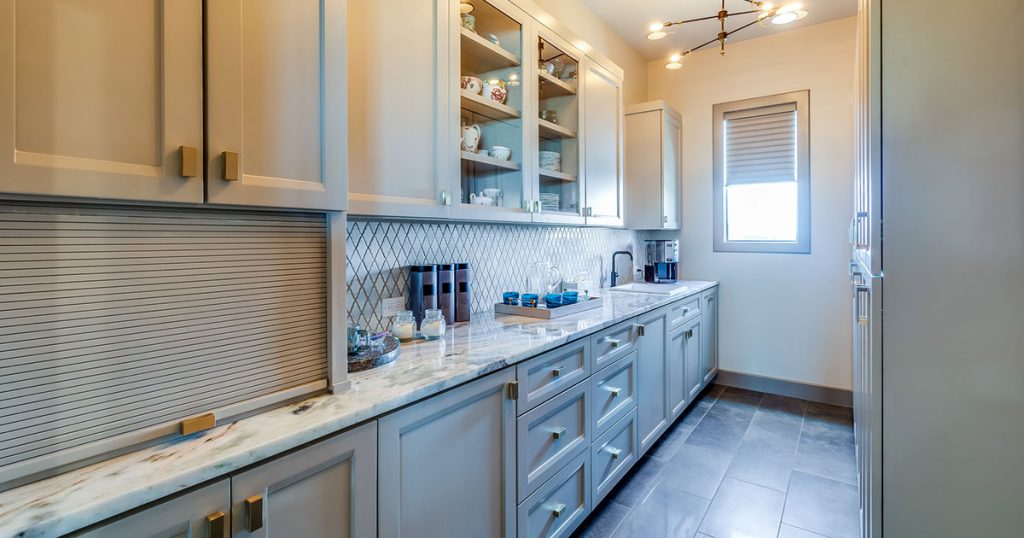 Kitchen Servery
Also known as butler's pantries, kitchen serveries are having a moment thanks to the additional space and convenience they bring to a home. Whether used for storage of food, dishes and small appliances, or as a food and beverage prep space, a servery contains chaos and hides it from view. A servery can also be used to set up buffet-style dining, allowing people to serve their plates while not crowding the kitchen.
When you start the conversation with your clients about the features that matter most to them in their forthcoming kitchen design, suggest any or all of these three modern kitchen design features and watch their minds take off as they imagine the possibilities. And when they're ready to outfit the kitchen, point them to Friedman's Appliances, where one of our friendly sales professionals can bring the vision to life.