When Architectural Digest takes note of a product, you know it must be good. Take, for instance, Monogram's professional range, which won a coveted AD Great Design Award 2021. The magazine applauded the reinvented range's combination of craftsmanship and performance. And serious home chefs will appreciate its many attributes, too.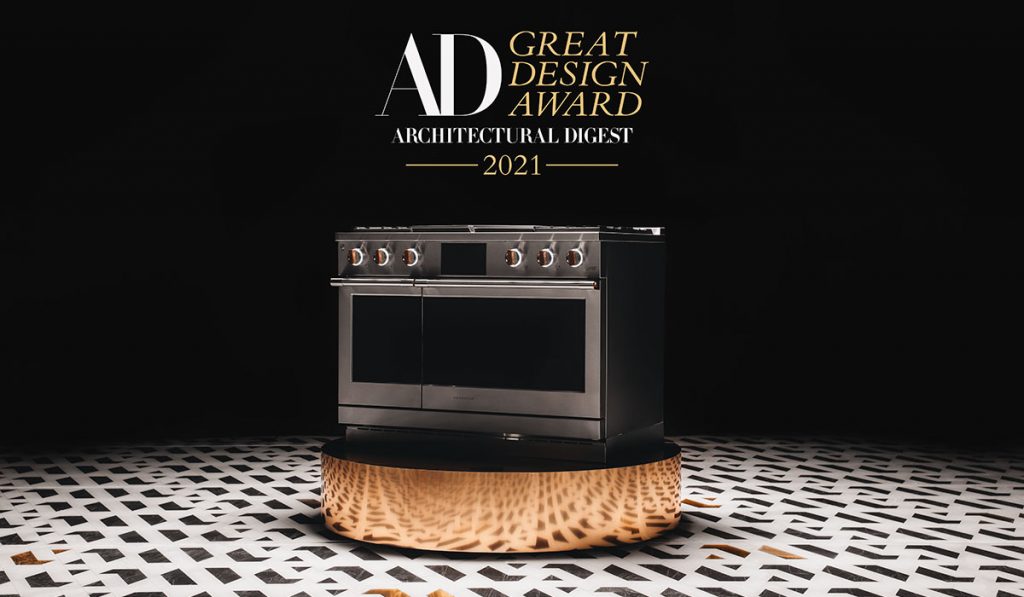 LUXURIOUS DESIGN
In the kitchen, brass has long been associated with both performance and opulence. High-end ranges typically feature powerful brass burners that offer the optimal cooking experience, and designers often embrace the gold-toned material—in hardware, lighting, and faucet selections—to convey a sense of luxury. Monogram kept those cues in mind while redesigning their professional, stainless steel range. Substantial, solid-brass accents on the precision-machined knobs project a look that is, at once, on-trend and timeless.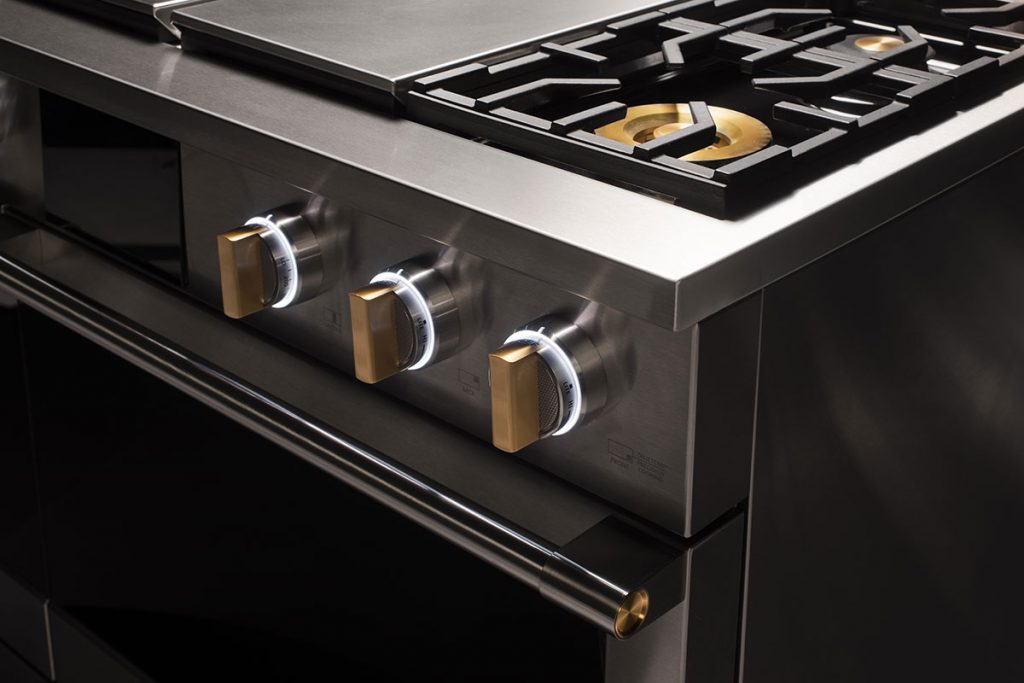 VERSATILE CONFIGURATIONS
Monogram's reinvented range series provides the flexibility to select the configuration that best suits your client's cooking style and needs. The professional range is offered in 48-inch, 36-inch, and 30-inch widths. Depending on the width you choose, configuration options include four or six burners, with or without a griddle. For maximum versatility, specify the 48-inch model that combines four burners with a griddle and grill. Both dual-fuel and all-gas options are available.
PRECISION COOKING
Each configuration offers a full spectrum of heat settings and includes two 23,000 BTU multi-ring brass burners and dual-stack burners, which handle everything from simmering to searing. Culinary aficionados will value the first-of-its-kind TrueTemp™ burner, which—together with Hestan Cue™ connected cookware—allows them to set and hold a specific temperature when cooking with gas.
SMART TECHNOLOGY
Built-in WiFi capabilities allow busy gourmets to control and monitor the range from anywhere. The home chef can preheat the oven, set a timer, turn off the oven, and more using the SmartHQ app. Voice control is available through Amazon Alexa and Google Home. What's more, the app's Precision Oven Modes simplify the cooking process, automatically tracking progress and making time and temperature adjustments.
Given these game-changing attributes, Monogram's reinvented professional range clearly deserves its accolades from Architectural Digest. Bring your client into the Friedman's showroom to check out the lauded redesign firsthand.