You're thinking it, even if you wouldn't actually say it to your client: Laundry is not the sexiest topic of discussion. Still, it's an extremely important aspect of the building and design of your client's home. For some of your clients, luxury features in their washer and dryer are not the only important thing; sustainability is a must as well!
Electrolux embodies sustainability, so let's focus on four ways Electrolux laundry can meet your client's needs.
1 – Corporate Progress and Promises in Sustainability
As a company, Electrolux is committed to reducing its environmental footprint. In 2020 alone, the company used 6,800 metric tons of recycled plastic in its products. Carbon dioxide emissions are down by 70% from operations since 2015, and the company is committed to reforestation, with active participation in the Plant a Billion Trees campaign from The Nature Conservancy. Electrolux also has a bold list of pledges to sustainability, with a goal of achieving them by 2030.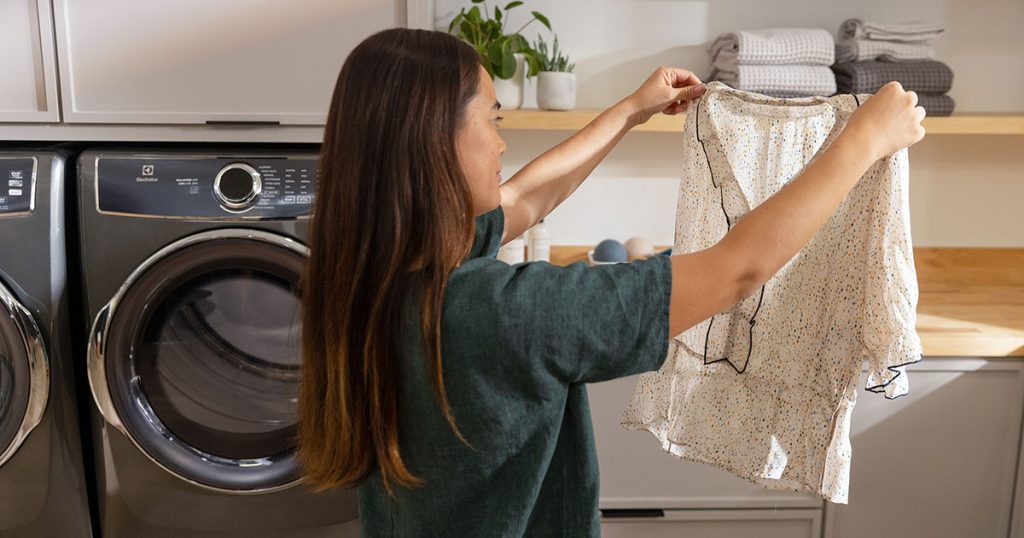 2 – Make Clothes Last Longer
Another way Electrolux is committed to sustainability for your clients is by helping clothes last longer, therefore keeping them out of landfills. The front-load Perfect Steam™ Washer features options such as Smartboost ® technology and the Optic Whites ™ cycle. Smartboost® premixes the water and detergent before the wash cycle begins, maximizing the cleaning power. And Optic Whites™ prevents the redeposit of dirt and other residues. This keeps your linens and whites even whiter than when a normal cycle runs with bleach! Preventing your whites from becoming dingy makes you less likely to get rid of them.
3 – Use Less Water
Electrolux knows consumers want to reduce their own environmental footprints, and one way to do this is by using less water when they wash and rinse clothes. Electrolux offers the Pure Rinse™ option, which rinses cleaner, removing detergent residues, fragrances, and more all while using less water than a traditional extra rinse setting. (This also is great for your clients with sensitive skin.)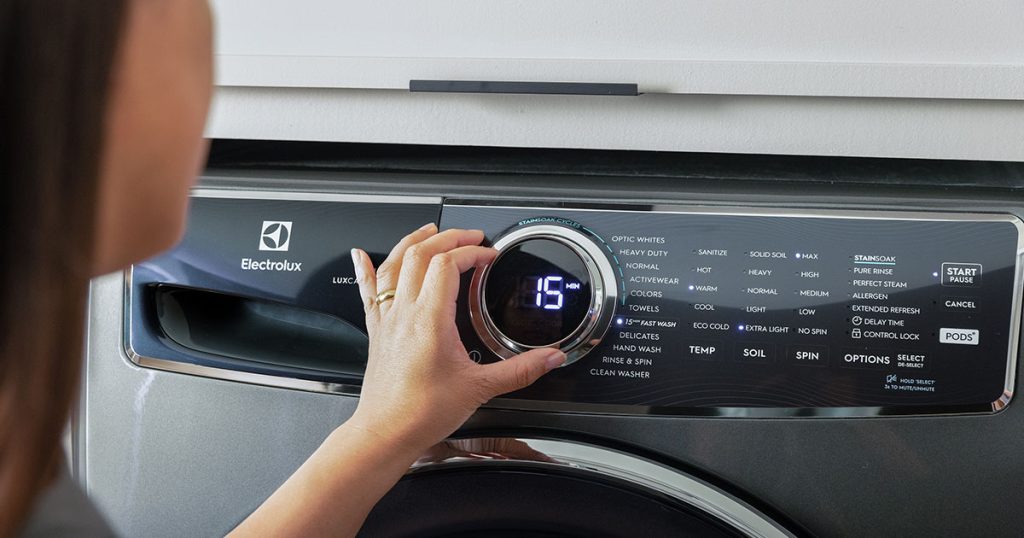 4 – Save Time and Energy
When your client needs an important item deep cleaned fast, like a last-second sports uniform or favorite stuffed animal, they don't have the time to run a full-length load. That's where having the capability of a 15-minute Fast Wash is a game-changer. They'll save time and they'll save energy on their utility bills with this fast-action feature.
When you're ready to present your clients with the best laundry experience for both luxury and sustainability, contact the experts at Friedman's.