From the kitchen to the laundry room, the life of a homeowner can be filled with monotonous tasks and chores. Throw the holiday season into the mix, and your days can fill up quickly with all of the cleaning and cooking that this time of the year often entails. Luckily, many high-end brands have combined home appliances with smart technology to add convenience to the kitchen and laundry room, so homeowners can spend more time doing what they love.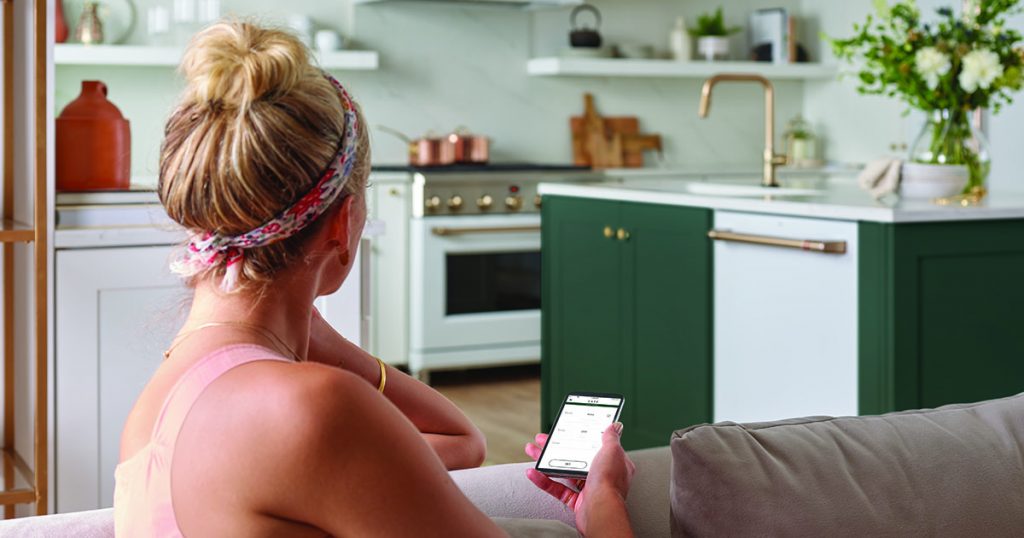 Smart Ranges
The range is often the centerpiece in both your kitchen design and cooking routine, and smart technology can elevate both to new heights. For example, a number of high-end brands offer smart ranges with WiFi connectivity capabilities. Smart ranges from Café feature built-in WiFi that can be powered by either the SmartHQ™ App or a voice assistant to manage all aspects of your kitchen, such as the No-Preheat Air Fry feature. Similarly, smart ranges from Thermador can be controlled via the Home Connect App, which allows for personalized control, notifications, and remote diagnostics.
Smart Ovens
Ovens often endure extra usage during the holiday season, and having the ability to preheat and monitor your appliance remotely can be a massive convenience. Smart ovens from Monogram feature WiFi and SmartHQ™ technology, as well as additional innovative features to enhance the home baking experience. These features include voice control, an LCD display, and scan to cook, which allows home chefs to scan barcodes of packaged food items to ensure they are prepared correctly. Additionally, Thermador's Home Connect capabilities can allow you to explore new recipes with ease by sending instructions remotely to your oven.
Smart Refrigerators
Whether you're going out of town or running errands, an open refrigerator door or a sudden drop in temperature can be catastrophic to your perishable items. Smart refrigerators from Café offer WiFi Connect technology that allows you to monitor your refrigerator remotely at all times, ensuring that food items are stored at an optimal temperature. Miele refrigerators also offer smart features that allow you to monitor and communicate with your refrigeration appliances through WiFi and the Miele Cloud.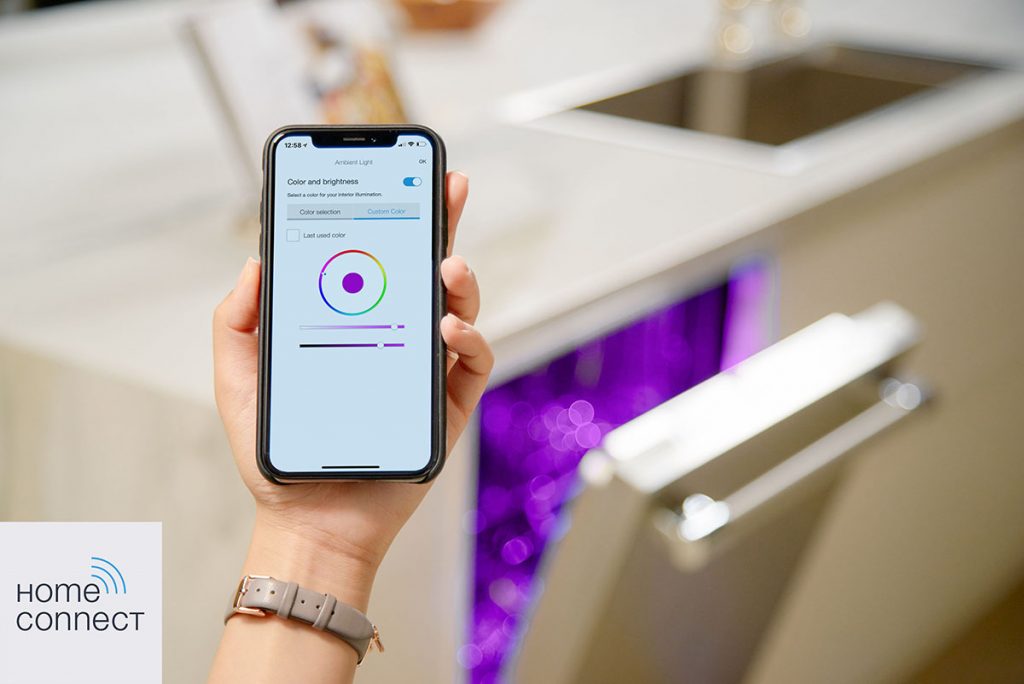 Smart Dishwashers
Heavy dishwasher usage is inevitable during the holiday season, and smart dishwashers can help you minimize the stress of cleaning during special occasions. Smart dishwashers from Thermador also offer WiFi capabilities to make it easier for you to control your dishwasher, stay on top of updates, and even run remote diagnostics.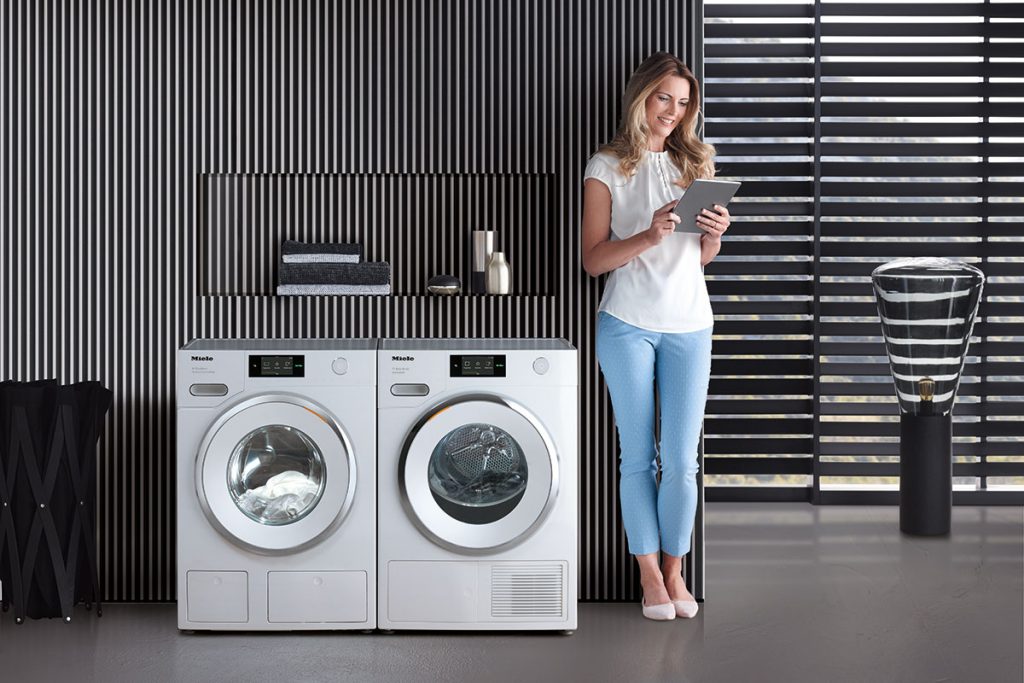 Smart Laundry Appliances
With incoming guests and out-of-town adventures comes extra loads of laundry. Smart washers and dryers take some of the inconvenience out of an often monotonous chore and ensure your clothing and linens are cleaned to perfection. For instance, smart laundry appliances from Miele utilize Miele@home technology for remote networking and also feature an array of other innovative technologies such as automatic load control and a water protection system.
Smart appliances free up time, bring peace of mind, and allow home chefs to thrive in their cooking space. Stop by our showroom to learn more about the remarkable smart technology advancements in the premium and luxury appliance industry.