Since arriving in the United States in 2016, Beko, a popular European premium appliance brand, has fast become a favorite among discerning homeowners. While the complete Beko product lineup includes everything from washers and dryers to refrigerators and cooktops, it's the Beko dishwasher collection that we're shining a light on today.
Beko is known for both its innovative designs and technology as well as its commitment to sustainability and overall eco-friendly performance. Perhaps no other Beko feature illustrates how these two facets work in tandem than CornerIntense® technology, which is built into every Beko dishwasher.
Historically, all dishwashers have cleaned dishes in the same fashion: with a circular-spinning wash arm that shoots water either upward, downward, or both, essentially cleaning in the same pattern for the duration of the wash cycle. With Beko's CornerIntense® technology, the interior spray arm is in perpetual motion on a movable axis, allowing water to reach all corners of the wash tub for a maximum clean.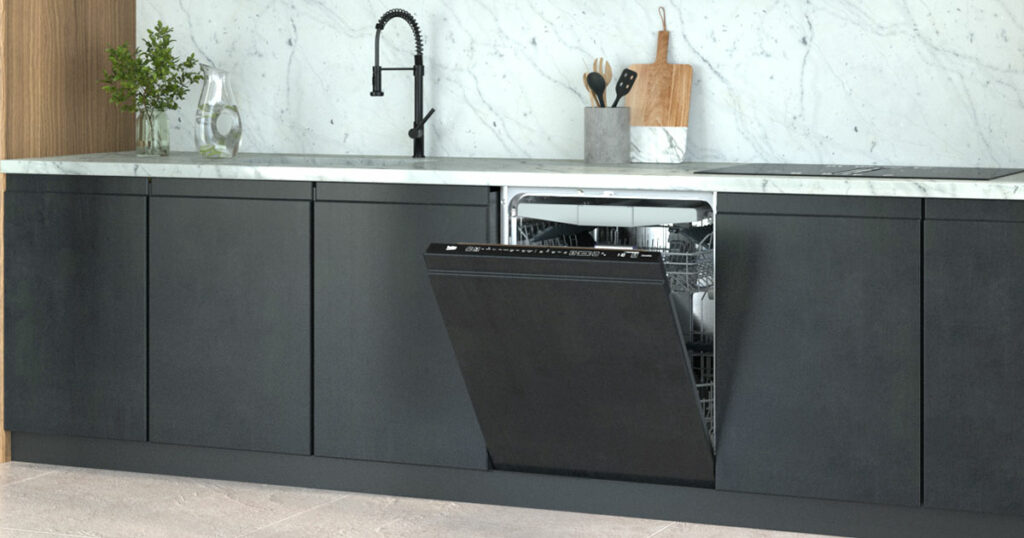 Additional features that make Beko a standout in the world of premium dishwashers include DeepWash™ and EverClean™. For items like carafes, dishwasher-safe vases, or other deep-bodied dishes, it can be tough to get a solid cleaning inside the vessel. Beko's DeepWash™ technology, however, is the solution. This trademarked feature provides the power of three water-adjustable jets to reach even the hardest-to-clean spots. Meanwhile, EverClean™ technology ensures the dishwasher filter is always free of debris and food residue to provide the ultimate in clean dishes.
Finally, SelfDry™ is the newest in Beko's dishwasher technology. Giving nod to its energy-saving nature, this trademarked feature automatically opens the dishwasher door once the cleaning cycle is complete, thereby allowing ambient air to infiltrate the tub and air dry the contents within.
Finding the ideal Beko dishwasher is a breeze. In addition to several tub sizes and finishes, consumers can also opt for their desired handle type—bar, pocket, or recessed. There is no wrong option. Add a panel to match your existing cabinetry finish, and a Beko dishwasher seamlessly melds into any high-end kitchen design.
When it's time for your clients to start looking at premium and luxury appliance options for their new or newly renovated kitchen, advise them to consider Beko, now available at Friedman's Appliances.