The right kitchen design can really allow home chefs with a passion for entertaining to thrive. No matter how many guests your client plans to host, these design features will ensure that their kitchen is ready for any occasion.
AN ISLAND OR TWO
The kitchen island or peninsula often serves as party central. Incorporating a raised countertop separates the gathering area from the workspace. The elevated top also hides post-meal detritus from view in an open plan. If space allows, consider double islands: one dedicated to prepping food and the other to congregating and serving.
DURABLE COUNTERTOPS
To keep entertaining (relatively) stress-free, specify forgiving surfaces. Engineered stone is a non-porous countertop option that resists stains from common fête offenders, such as red wine and coffee. A low-maintenance quartz surface lightens the clean-up load.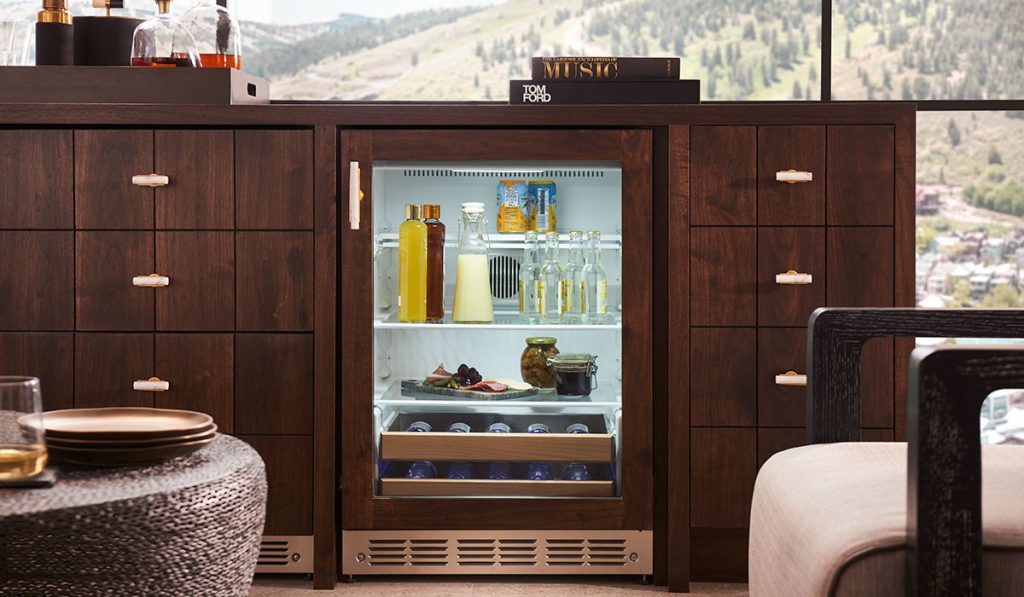 BEVERAGE STATION
A built-in or freestanding beverage center allows guests to help themselves. For traffic control, place the beverage station away from the work zone. Beverage centers from Monogram boast glass fronts to showcase the drink options; a panel-ready model can dovetail with your cabinet design.
WARMING DRAWER
Every dinner-party chef has struggled with timing. Enter the warming drawer, which ensures that all fare reaches the table hot—at the same time. It can heat up plates before serving too. Monogram's built-in warming drawers, which feature a removable half-rack, accommodate two trays at once.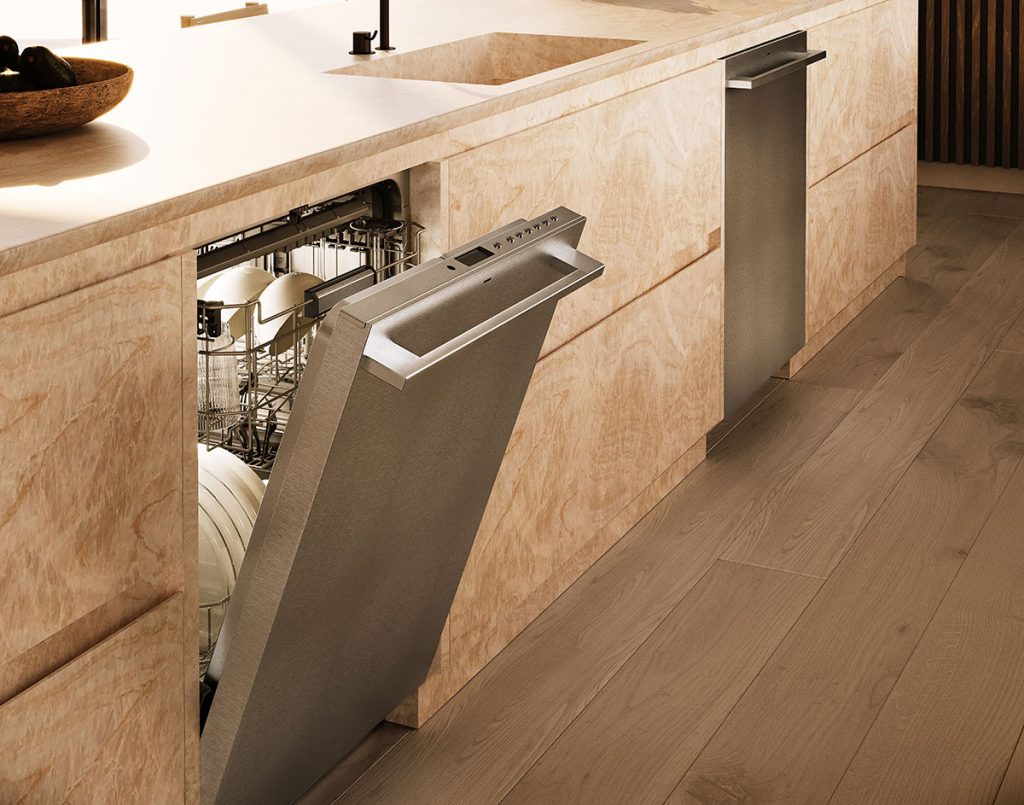 DOUBLE DISHWASHERS
Opting for two dishwashers increases flexibility and capacity. Ideally, place one dishwasher in the main work area and the other (along with a second sink) in an ancillary space, where dirty dishes can be stacked discretely during soirees. Monogram's lineup of smart dishwashers, with built-in WiFi connectivity, ease the burden on busy hosts.
MOOD LIGHTING
Round out your kitchen lighting plan with accent lights. To create a festive atmosphere, add LED strips along the cabinet toe kicks or inside glass-fronted cabinets. For best results, install separate light switches to control these accents and dimmer switches to control the vibe.
Whether hosting intimate affairs or big bashes, entertainers will appreciate having these features in their kitchens. Friedman's specialists can help you create party-ready spaces.