Discerning consumers who place both personal and planetary health at the forefront of their lifestyle choices will be thrilled to discover Beko, "Europe's favorite freestanding home appliance brand," is now available locally at Friedman's Appliances.
Beko, frequently dubbed the "fastest-growing brand in Europe," made its U.S. debut four years ago and has been garnering awards and accolades ever since. With a laser focus on production without a footprint and having been carbon-neutral since 2019, it's not surprising that the luxury appliance brand is the recipient of five consecutive ENERGY STAR® Partner of the Year awards and, most recently, the Sustainable Innovation Award from Good Housekeeping Institute. Additionally, Beko has been honored by the Environmental Protection Agency each of the four years the brand has been in the United States.
When it comes to products, Beko offers a robust selection of both built-in and freestanding appliances for the kitchen and laundry room. Each appliance boasts the award-winning energy efficiency for which Beko has become known, and the sleek European design is both clean and simple while boasting some of the most advanced technology and coveted features astute homeowners seek.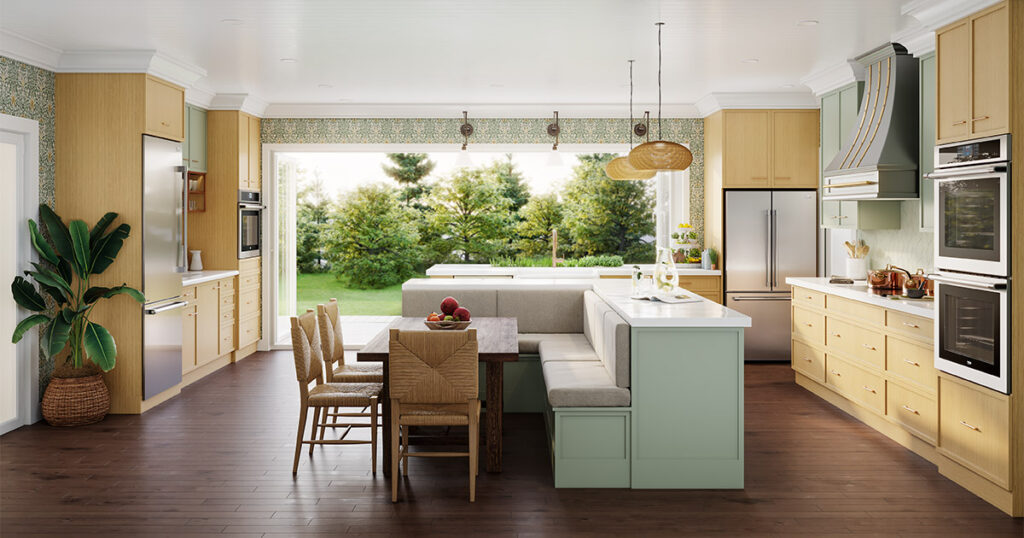 In the kitchen, refrigerator options abound; peruse French door, side-by-side, freezer-top, and freezer-bottom models. Black glass or stainless steel finish options are both highly versatile, but it's inside where the magic happens. EverFresh+® technology keeps produce fresh for up to 30 days, reducing food waste and cutting down on grocery store visits. Active Fresh Blue Light™ technology employs the use of blue LED lights, which are most like natural lighting, to help fresh food retain its nutrients for longer. Built-in IonGuard eliminates odors and odor transfer among the food within, while the patented NeoFrost™ Dual Cooling technology maintains proper humidity in the fridge and appropriate freezer temperatures to ensure food stays frost-free. And people who are finicky about their ice will appreciate that the built-in "Turbo Ice Maker" can make a whopping 11 pounds of cubed ice every 24 hours!
For both cooking and clean-up, Beko offers an impressive product list as well. Pro-style and slide-in ranges and cooktops offer gas, dual fuel, electric, or induction-style options. Additional swoon-worthy features include self-cleaning capabilities, built-in air fryer, reduced preheat times, convection cooking capabilities, and more. Complete the suite with an attractive professional-grade hood. In terms of built-in options, explore single and double-wall ovens and microwaves, also with advanced technology to create tasty, healthy meals in less time.
Keeping the kitchen clean is equally as innovative with Beko's built-under or panel-ready line of dishwashers. Look for advanced features like WiFi connectivity and CornerIntense®, a patented technology that utilizes the appliance's rectangular shape to more wholly deliver water to every spot in the tub to ensure clean dishes with less water waste. And with a capacity of up to 16 place settings, even the largest pile of dishes can be done in one load!
Finally, Beko's front-loading, stackable washer/dryer combos provide tasteful design in space-saving configurations. Energy-efficient features like auto-draining and efficient spinning ensure that clothes are cleaned and dried with a minimal eco-impact.
When discussing appliances on your new kitchen build or renovation, introduce your client to Beko. Invite them to experience this forward-thinking European brand for themselves on our website or in-store at Friedman's.