Food waste is a big problem in America and worldwide. At the commercial level, food waste occurs when restaurants cook too much food, when farmers have misshapen or discolored produce, when food is damaged in transport to the grocery, and more. In fact, 30-40% of food produced is wasted. It's costly, takes up a lot of space in landfills, and produces gas emissions, which harms the environment.
But food waste isn't just a big-business problem. Food waste occurs in the home as well, with Americans throwing out 80 billion pounds of food every year. To break that down to a household level, the average household discards more than 200 pounds of food every year. That's also more than $1,500 per year that the average household wastes in food. 
But what can homeowners do to reduce food waste on a personal level?
Reducing Personal Food Waste
While discarding uneaten leftovers certainly contributes to food waste, there's another large culprit to be considered: discarded fresh foods such as produce, dairy, and meat. Fresh food is an amazing way to ensure healthy, whole foods are prepared and offered to your family. Both nutritious and delicious, who doesn't prefer a crisp apple or tailor-made burger to something canned, boxed, or from a fast-food restaurant?
Although fresh is often preferred, it's also often wasted. Those crisp apples become brown or mushy. The meat turns unsafe before you can use it. The lettuce wilts. And the milk sours before it's finished. Short of going to the grocery store every day and only buying what you need for that day, what can you do? Look into food-prolonging features found exclusively in select Electrolux refrigerators.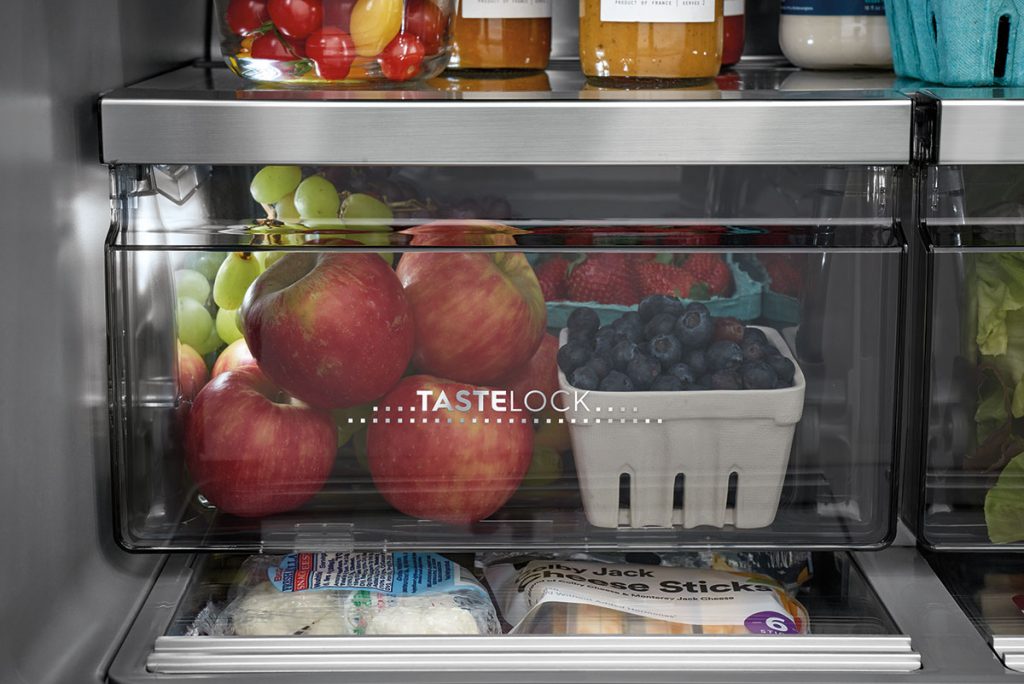 Exclusive Electrolux Features
Electrolux believes sustainability should be available at the personal level, not just the production level. That's why select Electrolux refrigerators offer two exclusive features in the fight against food waste.
TasteLock™ Crisper Drawers keep food fresher longer by offering adaptive humidity. This controls and removes excessive moisture and blocks dry air to keep produce juicy, crunchy, and unwilted. Additionally, an ethylene absorber filters the gas produced by many fruits and veggies that cause them to spoil.
TempAdapt™ Drawers provide customizable solutions for your ever-changing food storage needs. Adjustable between -6° and 45°, you can chill wine; store additional produce, meat, and cheese trays; or preserve additional frozen foods. This drawer provides the widest temperature range on the market.
By offering features such as these, Electrolux helps families committed to better living for themselves and the planet. When you're ready to begin reducing food waste, contact your Friedman's appliance expert and learn more about the amazing features available from Electrolux.