All-white kitchens have dominated the scene for many years. A movement is underway, however, to embrace color again. When specified in a delightful hue, these elements will enliven your kitchen designs.
Cabinetry
Painting the perimeter cabinets and/or the island can certainly make a colorful statement. For a fresh look, opt for white or a pale neutral on the upper cabinets and paint the base a more saturated hue. Shades of blue and green are popular choices and pair beautifully with natural wood elements.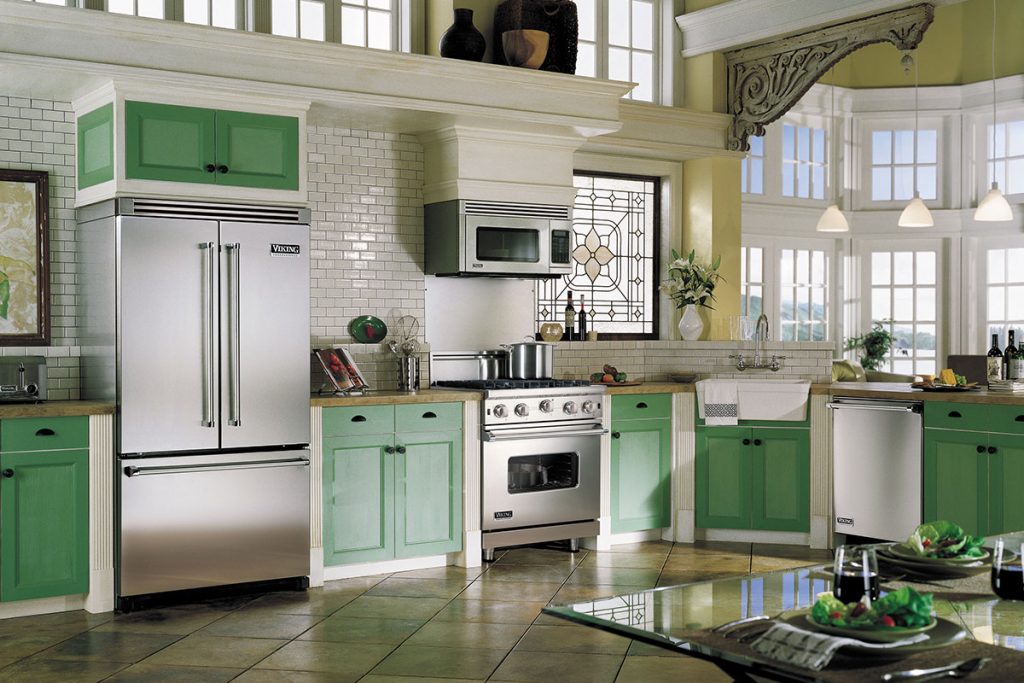 Backsplash
Options abound for spirited backsplashes. Update classic subway tile by selecting a bright tint over standard-issue white. Or, to create a bespoke feel, explore Tabarka Studio's worldly designs. Their hand-painted terracotta tiles can be customized in a multitude of soulful colors.
Countertops
Both natural-stone and quartz surfaces come in a full spectrum of hues. Recycled-glass countertops can also punch up a palette and add visual interest. Vetrazzo combines everything from architectural demolition glass to wine bottles to form their eye-catching, eco-friendly offerings.
Flooring
Invigorate a white or neutral kitchen with fearless flooring. Mirth Studio crafts durable, tongue-and-groove hardwood planks that replicate the look of hand-painting. You can customize the color and scale of any of their artisanal motifs, which range from fun florals to mod geometrics.
Appliances
Selecting an unexpected color for one or more appliances will spice up the kitchen landscape. Viking provides a plethora of color choices (blues, greens, reds, and grays, among others) throughout their family of appliances.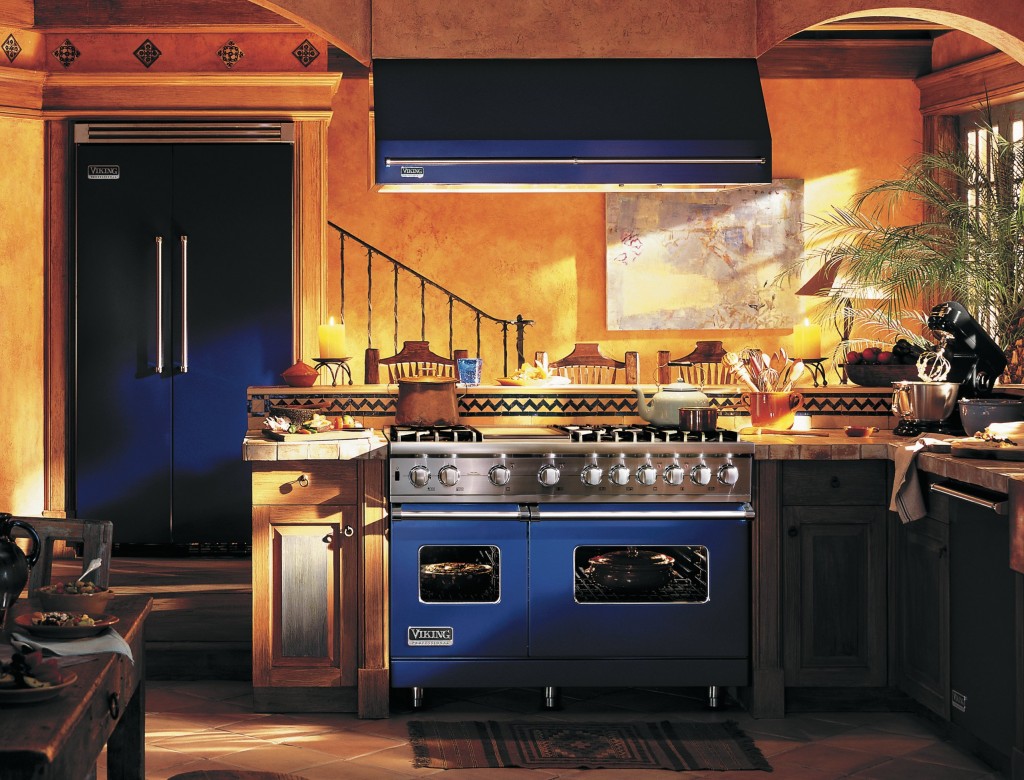 Lighting
For an extra layer of color—or for those who seek small pops—install whimsically hued light fixtures. Colleen & Company offers handcrafted tole lighting in bespoke tints. The handblown-glass creations from Tracy Glover Studio are available in myriad colorways, including candy stripes.
Incorporating a vibrant element or two adds verve to a kitchen design. If colorful appliances are part of your palette plans, stop by our showroom for expert guidance.