Bosch may have set the gold standard for ultra-quiet dishwashers, but the brand's luxury offerings don't stop there. From industrial-style ranges to side-opening wall ovens that make leaning over a hot oven door a thing of the past, these Bosch appliances should be on your radar – and your client's radar too.
All-Refrigerator and All-Freezer Units
Bosch recognizes that the standard refrigerator-freezer unit may not meet every household's needs. The brand offers ENERGY STAR® all-refrigerator and all-freezer units to give your clients options. In large kitchens where floor space is plentiful, specifying a separate refrigerator and freezer is a deluxe touch. It maximizes storage space for both perishables and frozen goods, making it the ideal solution for large families and frequent entertainers.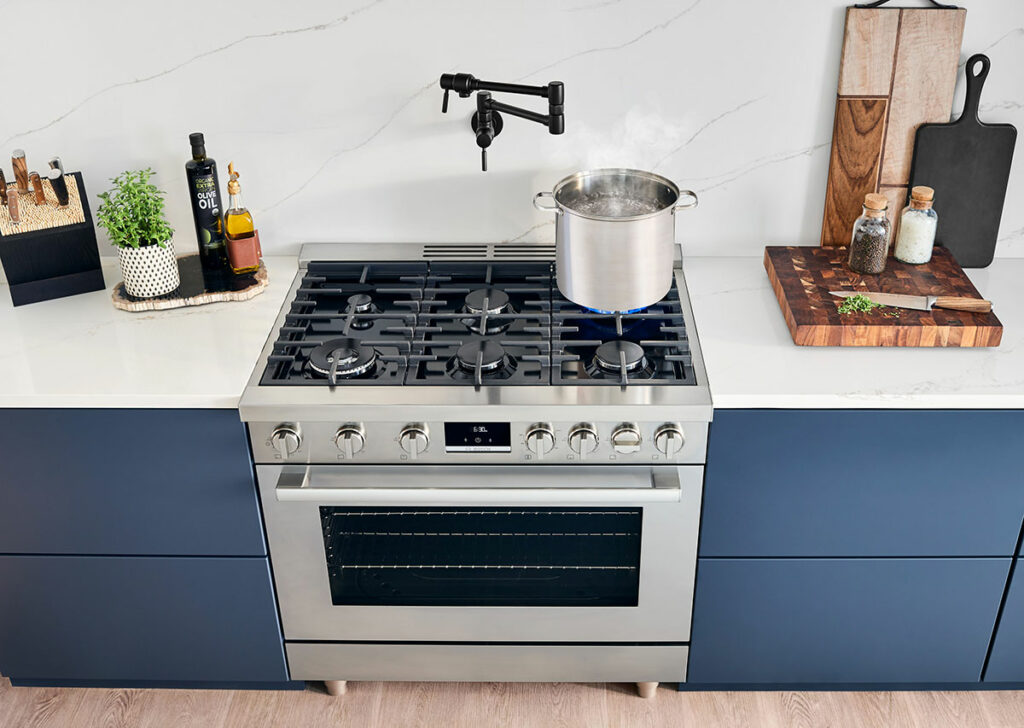 Industrial-Style Range
Bosch's 800 Series Freestanding Range, available in 36-inch and 30-inch widths, combines beauty and brawn. Its bold, industrial-chic design features pedestal feet and heavy-duty knobs. For the finish, choose either classic stainless steel or the brand's daring black stainless steel. Dual Fuel, gas, and induction options are available to suit every client's cooking style. All models feature Convection Pro, with a third heating element and fan, for faster, more even cooking on all three racks.
Steam Convection Oven
Cooking with steam is a healthier alternative that appeals to many people. With Bosch's Benchmark® Steam Convection Oven, foods retain more of their nutrients, as well as flavor and color. The versatile 30-inch oven turns out fish, vegetables and more that are tender on the inside and crispy on the outside. It is designed to fit over a warming or storage drawer.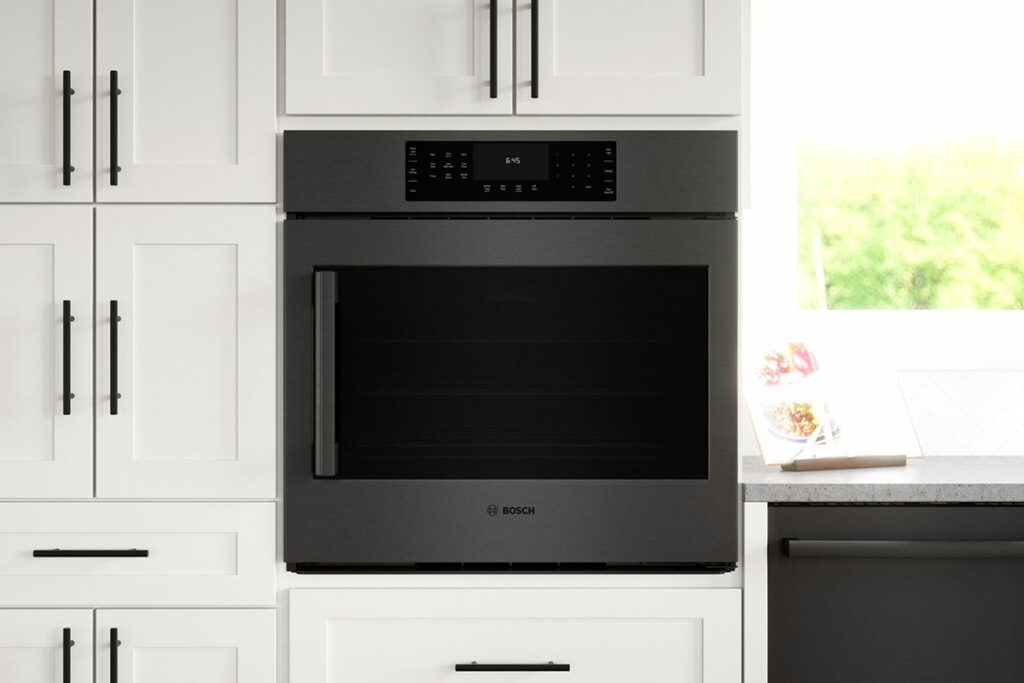 SideOpening Wall Oven
Avid cooks and those with limited reach will appreciate Bosch's SideOpening wall ovens, which offer more ergonomic access to the cavity than ovens with pull-down doors. A swinging door makes it easier to remove heavy dishes too. The Benchmark® 30-inch wall ovens, available in single and double configurations, can be specified to open either left or right.
Built-In Warming Drawer
A warming drawer is a thoughtful addition to any kitchen. For on-the-go families (with staggered eating schedules) and serious entertainers, it's practically a must! Bosch's 30-inch and 27-inch stainless-steel models work in any kitchen scheme.
Bosch's appliance lineup boasts a host of luxury features your clients, no doubt, would love to know about. Bring them to Friedman's showroom to take a firsthand look.