When you move into a house, the type of ventilation above your stove is not one of the first things you worry about. We recently met a client with a gas cooktop on her island. It had an integral downdraft ventilation built in, but it didn't work well and made a loud noise. She never used it. When she was updating her kitchen, she called us to learn more about her options for kitchen ventilation. She was happy to learn about several different types, and we helped her find one that fit her new kitchen. Now she can cook safely with a proper ventilation system that works and sounds the way it should. Whether you are remodeling your current kitchen or designing one for your dream home, you must consider the type of ventilation you will need for your stove.
Let's define the different types of ventilation for your kitchen from most effective to least.
Updraft Ventilation
This is the most effective form of ventilation. This option involves a hood, a blower, and a path outside. Smoke and steam rise, the hood captures it, and it's vented outdoors. It's recommended you turn your hood on low when you first go into the kitchen to prepare food. You'll start creating the "draft." Typically, won't need to turn it higher than that. The best hood will have a capture area of 3"- 5" in depth.
Telescopic Ventilation
This type of downdraft vent is a separate unit that sits immediately behind the cooktop with its blower in the cabinet underneath. When you push a button, the vent rises up from the countertop and begins venting. Vented air enters the downdraft anywhere from 8"-15" above the cooktop where it's easier to pull the smoke and steam.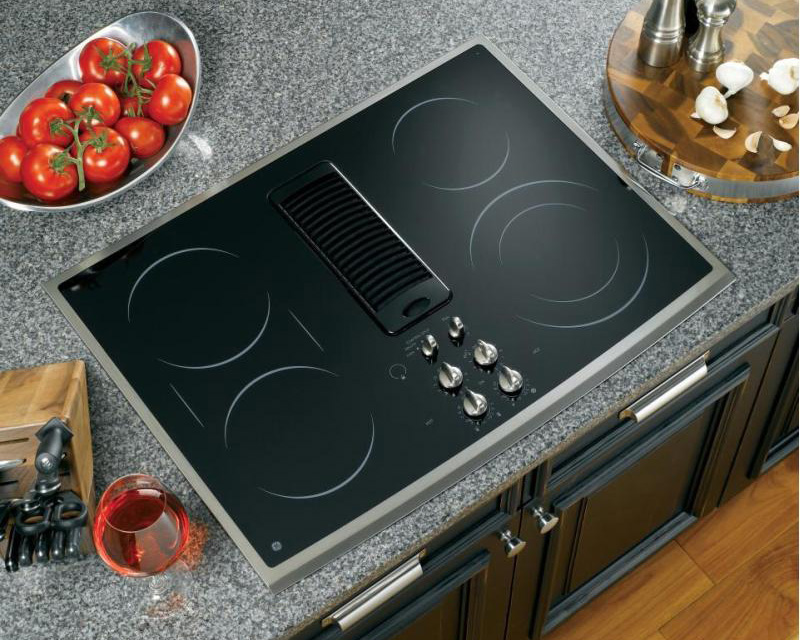 Integral Downdraft Ventilation
This is an older type of downdraft where the vent is a part of the cooktop. Like the telescoping downdraft, the blower is in the cabinet underneath; however, the vent is level with the cooktop surface and therefore below the top of your cookware. Physics tells us smoke and steam rise, so it's very difficult to pull fumes sideways and down. This is why it's less effective than telescoping downdraft.
Recirculating Ventilation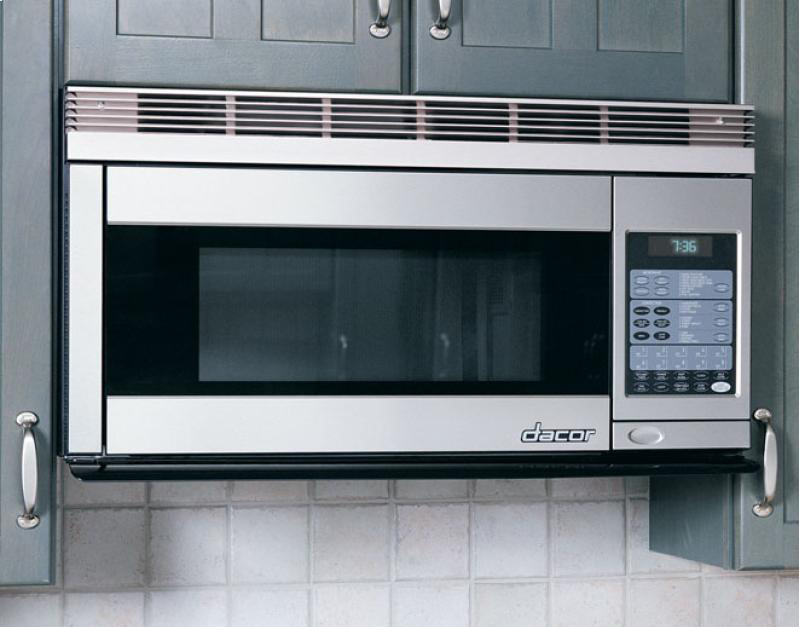 We typically see this as a microwave hood, but also as a standard range hood. These units capture the steam and smoke, filter it, and send it back into the kitchen. Some units have charcoal filters, but most customers forget about them, and they never get changed. No true ventilation goes on in this option because nothing is pushed out of the house.
It's not uncommon for homeowners that have a cooktop with downdraft ventilation to experience problems and think they have no other options. However, you do have options when replacing cooktops or ranges. Take a look at your kitchen and cooking area and decide which ventilation type will improve your overall cooking experience.
We can help you find the right kind of ventilation no matter what your style. Stop by and discover a wide range of options for your kitchen.