As summer comes to a close and the chilly weather starts to creep in, our gatherings begin to pivot from outdoor to indoor. While you may be used to entertaining your guests on your patio or even in your outdoor kitchen, it's time to prepare your indoor space for those special occasions when you have company over. Are your guests going to feel comfortable inside your home? Do you have everything you need to create a memorable meal? Below are some indoor entertaining essentials to consider as you plan for gatherings during the colder months.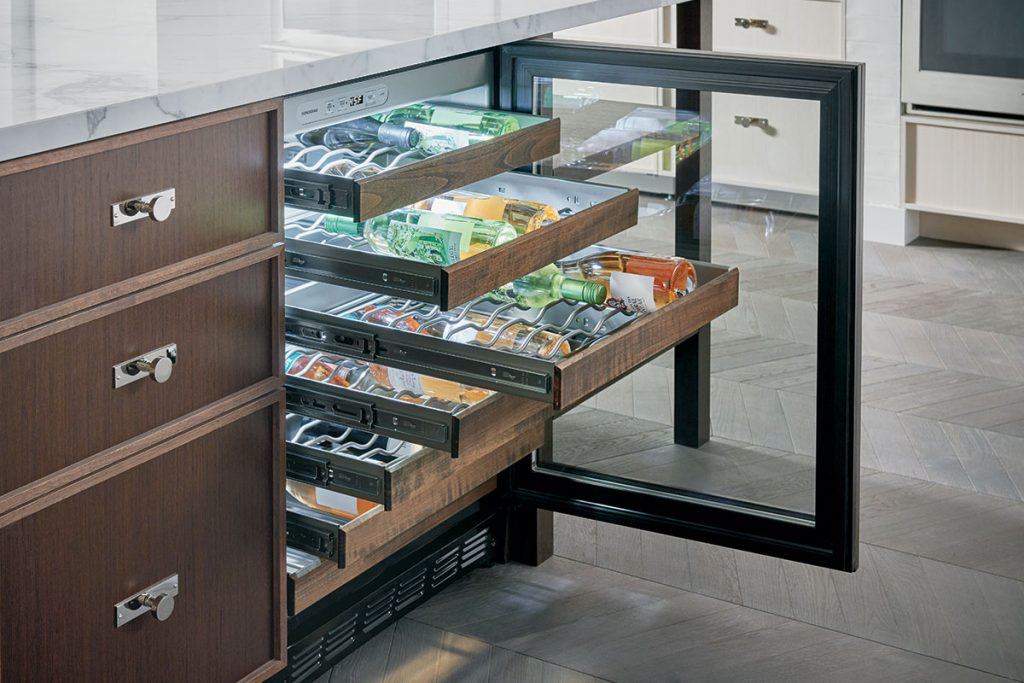 Wine storage
A nice wine selection can bring new life to a gathering, and a wine refrigerator can elevate the experience even further by keeping your bottles at just the right temperature. Whether you're interested in a free-standing, built-in, under-the-counter, column, or combination design, there are so many wine refrigeration appliance options to choose from to suit your needs and design preferences.
Integrating a premium wine refrigerator into your space is exciting, but if you're stuck on design ideas, here are a few to get you started.
Try placing your wine cooler(s) in a separate room and provide seating for a more private, exclusive experience.
Disguise an undercounter cooler with a custom cabinet door so it blends in with your bar.
Add a wine cooler into a closet bar for a minimal look.
Beverage center
When you're entertaining, it may be inconvenient for you and your guests to have to access the main refrigerator for cold beverages. Beverage centers are specifically designed for storing drinks in style and offer a number of impressive features depending on the brand and model. Features such as an LED light wall, magnum bottle storage, and digital touch controls will impress your guests as they help themselves to another round.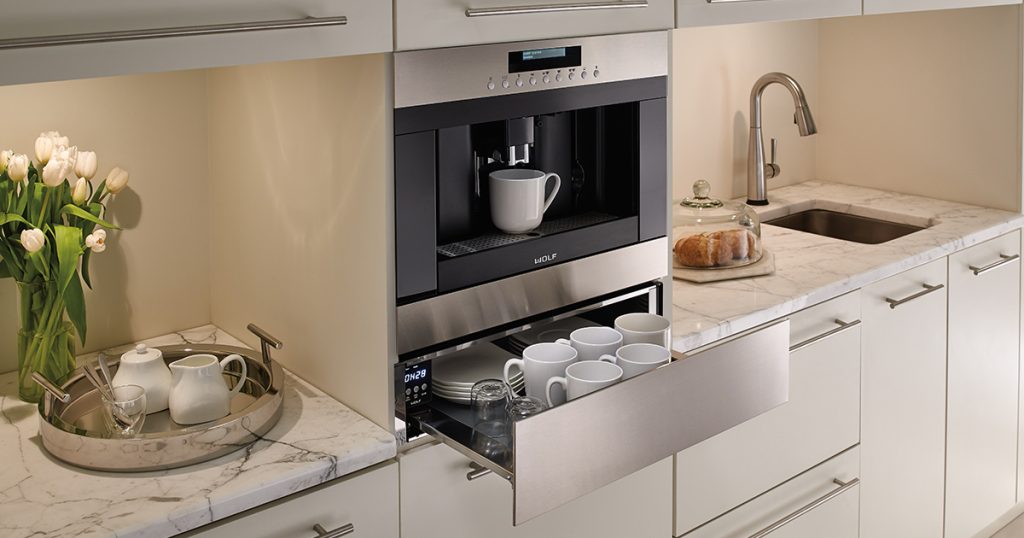 Built-in coffee machine
No matter the gathering, there is always going to be at least one guest who requests a cup of coffee. While a standard coffee maker will get the job done, consider incorporating a built-in coffee maker into your home. These appliances can be built into almost any wall to add a touch of class and functionality that will be sure to wow your guests. They also offer an array of features to elevate the coffee brewing experience, including programmable options, grinding capabilities, and cup warming drawers.
Ice maker
From water to cocktails, a copious supply of quality ice is an absolute must for any gathering. To avoid the inconvenience of running out in the middle of your festivities, consider investing in a separate ice maker. Ice makers allow for a clean and efficient way to supply your guests with ice, and some models can even produce up to 60 lbs of ice per day, making them ideal for larger gatherings.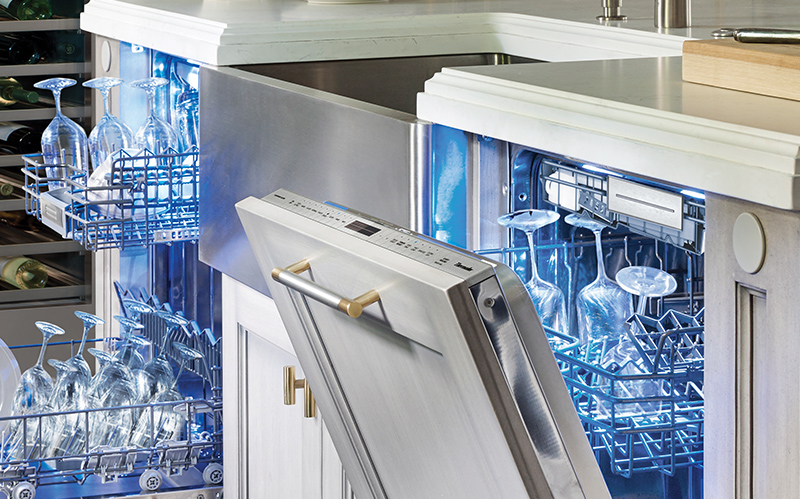 Two dishwashers
The only downside to having company over is cleaning up, but with the right luxury kitchen, getting your living space back in shape can be a breeze. Consider investing in two dishwashers if you find yourself entertaining frequently. Having the ability to run multiple loads at once can help to streamline the cleaning process, and having two units side-by-side can add luxury appeal to your kitchen design.
No matter which of these options you need to prepare your home for fall gatherings, we're here to help you find the ideal appliances. Stop into our showroom to explore all of the premium and luxury indoor entertaining appliances we have available.