When it comes to luxury appliances, as with most things, there are options. Take Monogram wall ovens, for example. The brand provides tiered choices—a good, a better, and a best if you will—to accommodate the various needs and preferences of the homeowner. Here we dig into Monogram's wall-oven offerings to highlight the quality design and impressive features that build with each tier.
Single Wall Oven
Monogram's 30-inch Electric Convection Single Wall Oven is the perfect choice for homeowners who use the oven only on occasion or couples who generally only cook for two. The smart appliance's thoughtful engineering includes a brilliant LCD display and soft-close doors. Turning out consistently delectable dishes is easy with a Monogram oven. An intuitive, precision-cooking system automatically tracks progress, modifies temperatures, and adjusts cook times. A No-Preheat Air Fry mode produces crispy results without oils, and the scan-to-cook technology ensures that packaged foods are properly prepared.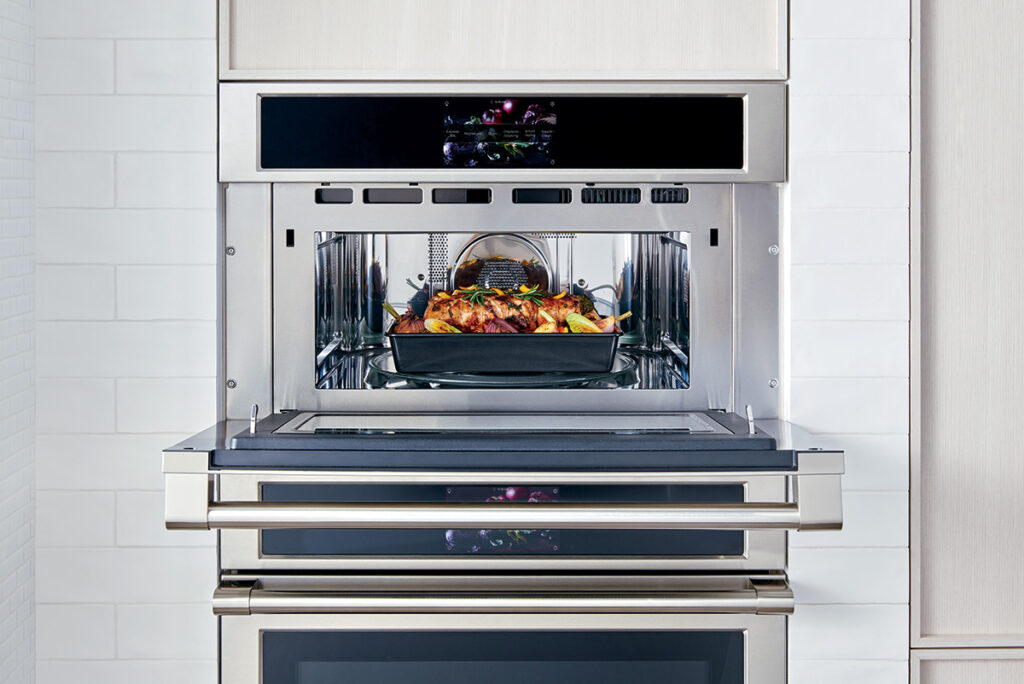 Double Wall Oven or 5-in-1 Option
For frequent entertainers and busy families, a double wall oven or the Advantium option may be better suited. Monogram's 30-inch Electric Convection Double Wall Oven makes cooking for a crowd simple. It offers the same superb design and high performance as the single version, with twice the capacity (a total of 10 cubic feet). The single and double ovens are both available from the brand's Statement and Minimalist collections. Families on the go will appreciate the Monogram 5-in-1 Oven with Advantium® Technology, which operates four times faster than a conventional oven and doesn't require preheating. In addition to offering convection and precision-cook settings, the multifunctional and space-saving appliance microwaves, warms/proofs, and toasts. Pair it with a standard wall oven for a family-friendly set-up that checks all the boxes.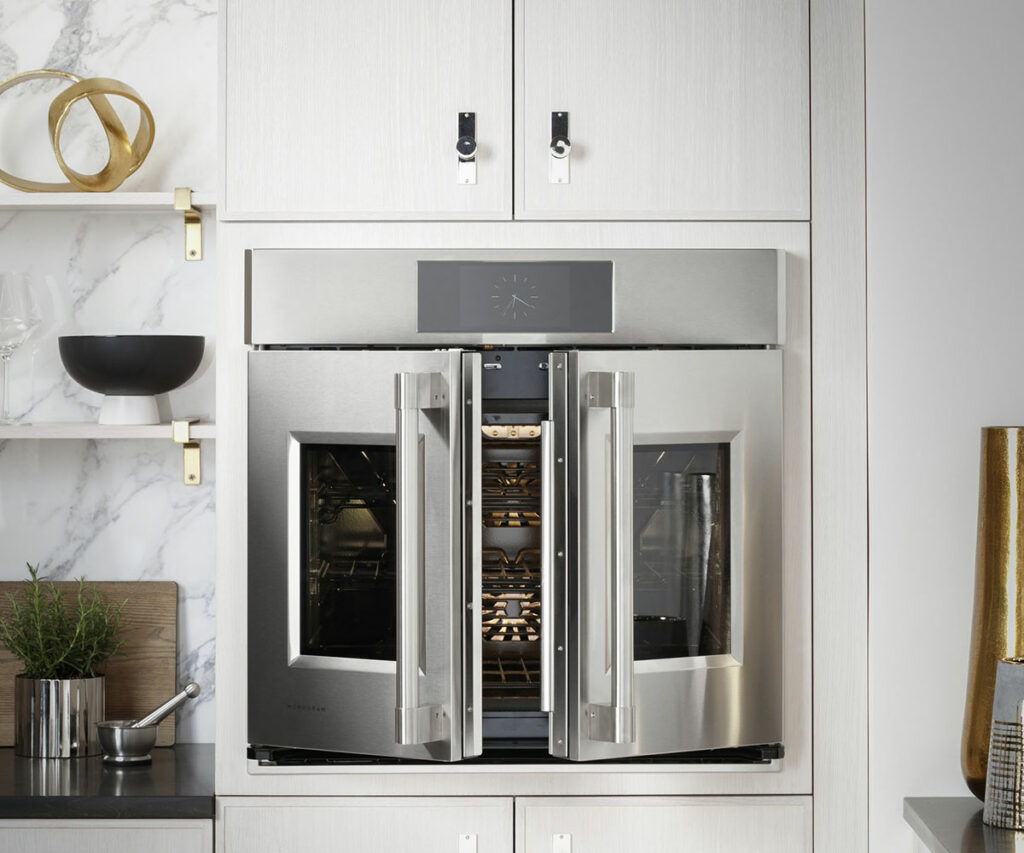 French-Door Wall Oven
Monogram's 30-inch French-Door Electric Convection Single Wall Oven, from the Statement Collection, is a must for any at-home culinary artist. Designed with input from European pastry chefs, it's both practical and chic at once. With on-trend styling, the doors open in unison with one hand, which means no more leaning over a pull-down door.
Monogram offers a wall oven—or two—to suit any scenario. Visit Friedman's to find the best option(s) for your client.