Somehow, the holidays have a way of sneaking up on us. With friends and family arriving soon, many homeowners take a hard look at their kitchens—and panic. You're probably fielding calls from clients who want kitchen makeovers, pronto. While any major re-dos will have to wait for the new year, there's still time to refresh a space before the first guest arrives. Here are three easy updates you can get in under the holiday wire.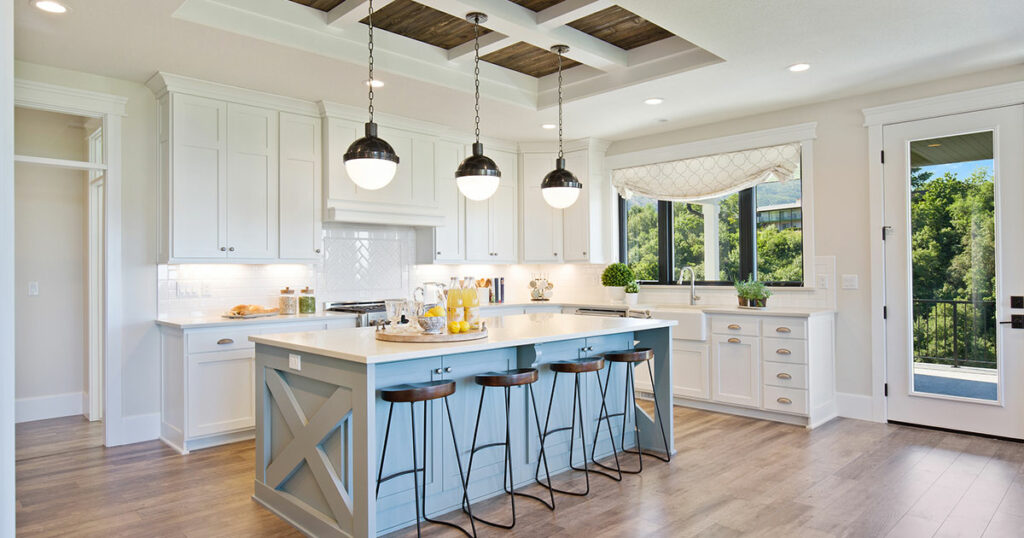 Set the Mood with Lighting
The right lighting is key to creating a party atmosphere and can be very forgiving. Ditch those dingy, dated fixtures for fresh selections. Consider a more contemporary scale and place oversized pendants above the island. LED strips installed under the cabinets provide extra task lighting as needed and then create a soft glow when the overhead lights are turned down low. (Don't forget to add dimmer switches, by the way!)
Another favorite quick-fix solution is to set a table lamp on the counter or island. This unexpected move brings warmth and coziness to the kitchen.
Replace the Hardware and Faucet
New hardware can resuscitate older kitchen cabinets. While finish options abound, unlacquered brass and other warm metals remain on-trend choices. Opting for sleek bar pulls will provide an instant style update.
Hands-down, the hottest look in kitchen faucets is a matte-black finish. For a clean, modern vibe, pair the bold faucet with hardware in a matching tone. To go in a more sophisticated direction, combine a black faucet with gold hardware.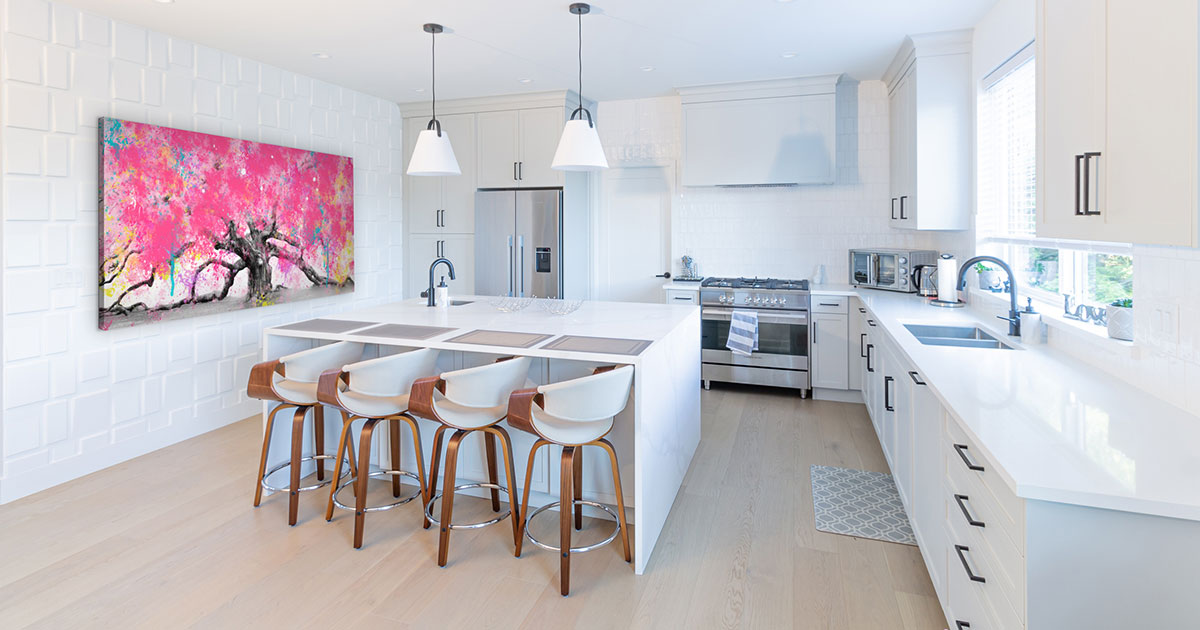 Add Statement Artwork
Kitchens are, at their core, utilitarian spaces. Introducing artwork makes them more approachable and homey. Hang a single, over-scaled piece that catches the eye, or curate a gallery wall for whimsical charm.
Art doesn't need to be pricey to make a big impact. Scour local flea markets for vintage oil paintings and colorful posters. Create a meaningful wall composition with framed family photos or children's artwork. Or "shop" your client's china cabinet and hang a collection of beautiful plates.
We all want our kitchens to shine brightly during the holidays – and throughout the year, for that matter. These quick swaps and additions will spruce up a kitchen in no time. Stop by Friedman's for help getting your clients' kitchens in top-notch shape.