The weather is soon changing, and you are making plans. You know who's invited, and you know the date. But do you know if your appliances are ready? Before your guests arrive, we have a simple checklist for your kitchen appliances. Now is a great time to go through it and make sure an unexpected repair won't ruin the party.
Oven
Make sure your oven is clean before you start cooking so that a burnt smell doesn't overtake the delicious smell of your main dish.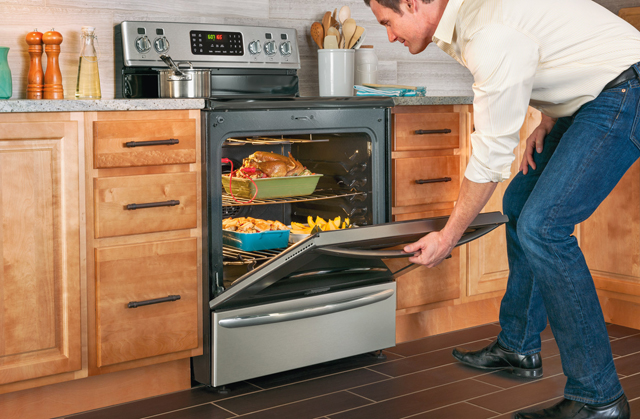 Remove the racks and soak them in warm soapy water in a utility sink or bathtub.
For non-self-cleaning ovens, use an oven-cleaning spray on the sides and bottom of the oven. Let it stand for the prescribed amount of time and then wipe it away.
Don't wait until the night before your party to run the self-cleaning cycle on your oven. Ovens will heat to their highest temperatures, and problems may become apparent during this process.
When the self-cleaning cycle is done, wipe down the inside of the oven with a damp cloth.
Cooktop
Be sure to follow your manufacturer's directions and unplug the appliance when you clean it.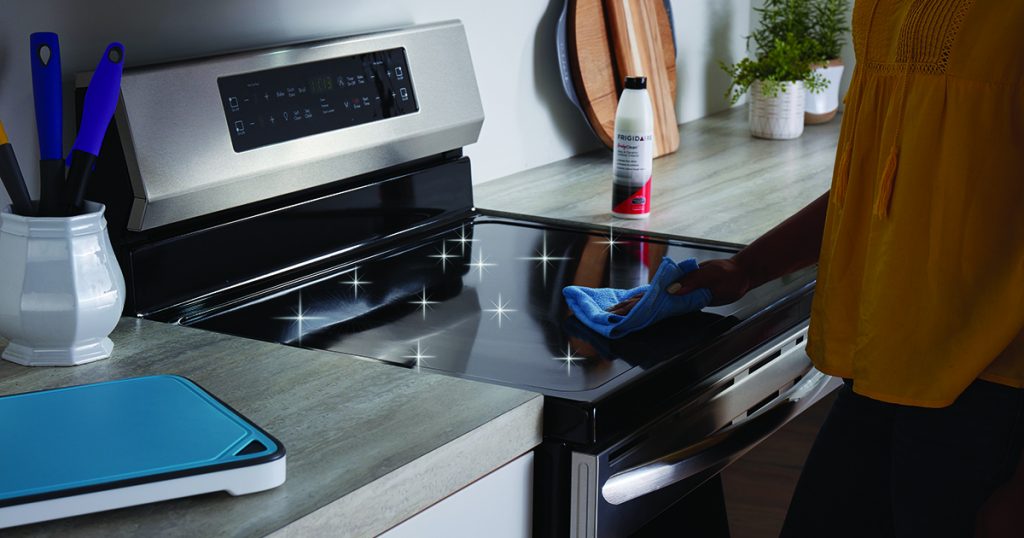 For a glass cooktop, fill a bowl with warm soapy water and baking soda and submerge a cloth in it. Let the damp cloth sit on top of difficult spots for 15 minutes and then wipe clean.
Soak the grates of a gas range or the rims of an electric stove in warm soapy water with baking soda or vinegar for a gentle way to clean.
If the drip pans of your electric stove are beyond cleaning, replace them with black drip pans that won't show stains as easily.
Refrigerator
You don't want guests to go to grab something out of your fridge and be hit with unpleasant sights and smells.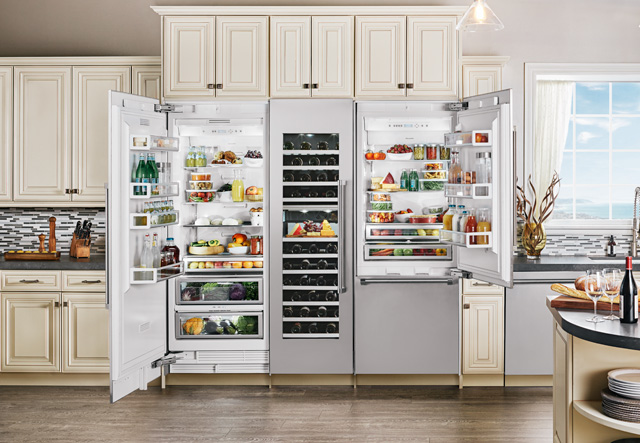 This is the time to dig through the fridge and take out old or expired food. You want to have as much space as possible when you are entertaining.
Many models have removable shelves and drawers. Take these out and wash them in warm soapy water. If you have glass shelves, diluted vinegar or glass cleaner can make them sparkle.
Be sure to clean out the defrost pan under your fridge. This can reduce the chances of a leak during your party. Unscrew the plate in front of the fridge and take out the tray. Clean it in warm, soapy water.
Use a vacuum to clean the dust from the condenser coils located in the back of the fridge or underneath it. Dust and dirt in the coils can cause the fridge to malfunction.
Clean the exterior of your fridge, including the top of the fridge. You can use a damp microfiber cloth with some vinegar or warm water with a mild detergent to cut through the grime on the top of the fridge.
Remove the dirt and mold from the seal of the door with an old toothbrush and soapy water.
Make sure you have fresh, clean ice in your ice maker before the party. It's also a good idea to bag some extra ice before your guests arrive. Follow the manual's instructions for cleaning the ice machine.
If during this process you find that your appliances need more than just a good cleaning, come into Friedman's, and we can help you find exactly what you need to make your holidays amazing.