While your laundry space isn't the centerpiece of your home, careful planning and strategic placement can transform your living experience. With so many details to consider when it comes to choosing where to position your washer and dryer, it can be difficult to pinpoint which location will work best for your lifestyle. We've put together some ideas to consider when choosing the location of the laundry space in your home to help you make a decision you'll be happy with years down the road.
Secondary laundry
When it comes to laundry placement, convenience is key. After all, your washer and dryer are going to become regular stops in your cleaning routine, and you will want them in an easily accessible location. If your home features two stories, consider stackable laundry on the second floor near the kids' rooms. This way, the kids can do their own laundry, minimizing the amount of time and energy you spend toting laundry up and down the stairs.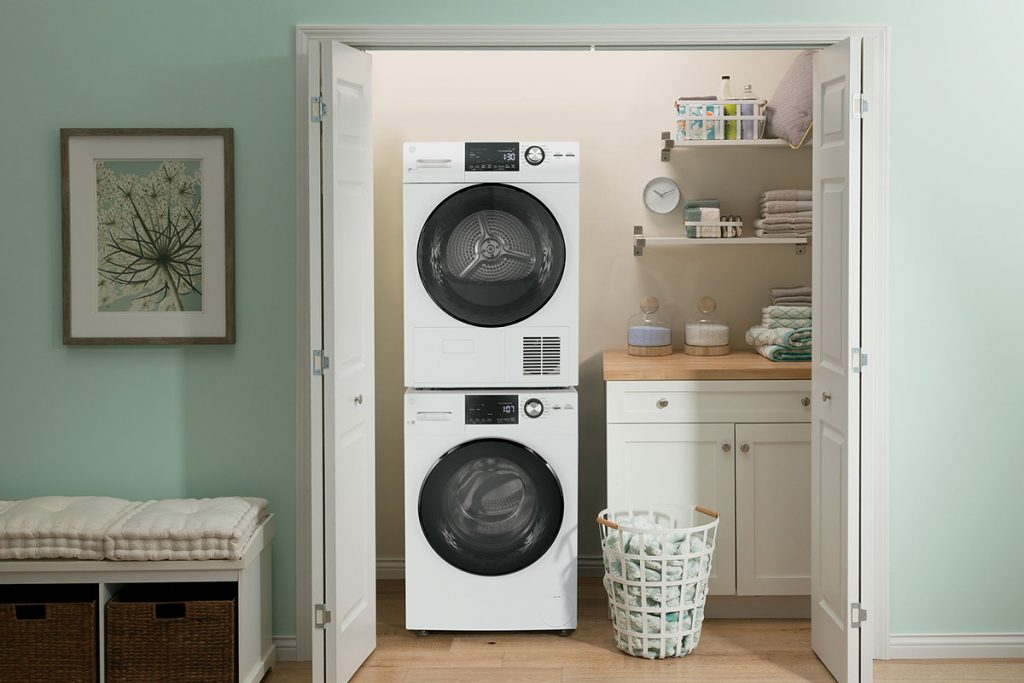 Connect your laundry space with the master suite
Imagine the convenience of having laundry access directly off of your master suite. The right design can allow you to create a laundry space that is available to everyone but also has a separate entryway from your master closet, bathroom, or bedroom. This can make hauling loads of clothing and towels to and from the washer and dryer easier for everyone in your home.
Smaller units for smaller spaces
Laundry spaces come in all sizes depending on the layout of the home, and some areas are smaller to work with than others. In compact spaces like these, there are a number of smaller units that offer the high-end performance and features you're looking for without taking up as much room.
Go ventless
The location of your laundry area doesn't have to be dictated by where you can install a vent. There are a number of high-end ventless dryer options on the market that allow you to choose the ideal placement for your laundry. These dryers are great for homes that don't have a built-in designated laundry space, or for those who would prefer to change their laundry space without major renovations. They can also be a great option for guest houses or secondary laundry spaces.
Choose a multifunctional space
While some prefer their washer and dryer to be tucked away in a small corner of the home, you might want to consider choosing a larger space that can serve multiple purposes. Whether you would like additional room for folding and ironing or extra storage space, there are plenty of options for selecting a multifunctional space for your laundry.
No matter where you decide to place your washer and dryer, we offer some of the best high-end options on the market. Visit our showroom or take a look at the products we carry on our website and start making your dream laundry space a reality.